Executive Leadership Team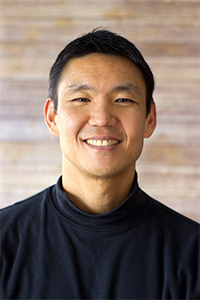 John Tashiro
General Manager
25 years of living and working across four continents has helped shape John who brings a diverse and international background to the Co-op. His experience spans from the corporate world managing global beverage brands and projects such as the Olympics Games to the last decade in non profits organizations addressing poverty in developing countries through Fair Trade and finding environmental solutions at 1% for the Planet. John is driven by a restless curiously and abundance of optimism and energy to continuously search for ways to do more good and do well, something that aligns beautifully with the Co-op's Global Ends and values.
Since joining in 2015, John has been busy preparing the Co-op for its next stage of evolution with the expansion into the South End and potential Old North End along with other opportunities. "It is truly an honor and privilege to serve the Co-op, its members and broader community, and help build on its incredibly deep, rich and successful history" says John.
John earned a BA in International Business and Economics from Sophia University (in Japan) in conjunction with The University of Pennsylvania. A formerly ranked tennis player, John still enjoys befriending the fuzzy yellow ball, but these days, can be found more often taking advantage of the great Vermont outdoors hiking, cycling and sledding with his family.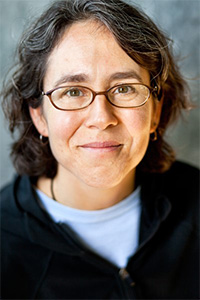 Kim Nolan, PhD.
Head of People & Culture
Ms. Nolan is an Executive Leadership Team member and Head of People & Culture here at City Market Onion River Co-op in Burlington.
A community-based leader, educator, and consultant, Ms. Nolan has worked closely with leaders and diverse teams for 25 years, helping create engaged workplaces and learning environments that make a positive impact on the world.
Ms. Nolan holds a Ph.D. in Leadership and Change from Antioch University and a M.Ed. from Boston University in Counseling Psychology. She has been a champion for women's rights and issues of gender equity since grade school student council. She is ordained as a Buddhist Chaplain and is a lifelong activist for social change and an advocate for human rights.
Eric Pierce
Head of Organizational Operations
Prior to joining City Market, Eric spent much of the previous 25 years as an operations leader and innovator, principally within the manufacturing sector, focusing on the adaptability and optimization of systems and supply chains. His career has spanned across a variety of industries and firms, including multinational organizations RR Donnelley & Sons and Experian, as well as Questech Corporation, a dynamic Central Vermont-based manufacturer.  
Eric has an undergraduate degree in Management and Communications from Castleton University, earned his MBA from Marist College in Poughkeepsie, NY, and is an APICS Certified Supply Chain Professional (CSCP). 
Being a fourth generation Vermonter, during his downtime Eric enjoys being outdoors in the beautiful Green Mountains, to include hiking, kayaking and camping. As an avid scuba diver (Master level certified) he is passionate about ocean conservation & sustainability, and enjoys adventure diving, as well as protecting fragile coral reefs from invasive lionfish. 
Eric currently resides in Winooski with his wife Deirdre, daughter Mallory and their Australian Shepherd Rory.