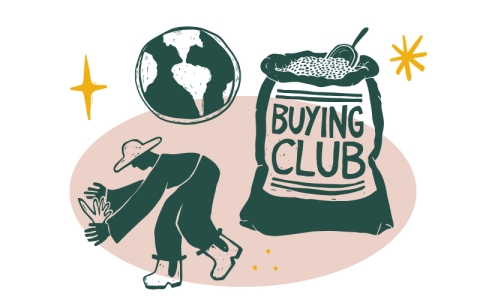 A few like-minded people and families gather to form a buying club. Their goal is to combine their purchasing power to source better food in Vermont.
The Onion River Co-op is incorporated as a Member-owned cooperative and moves to 77 Archibald Street in the Old North End of Burlington.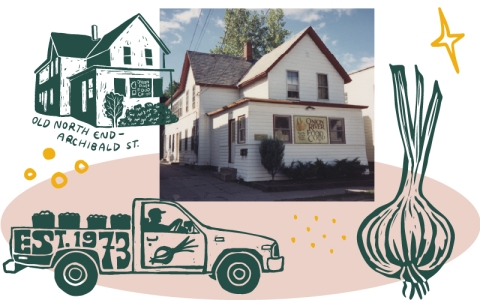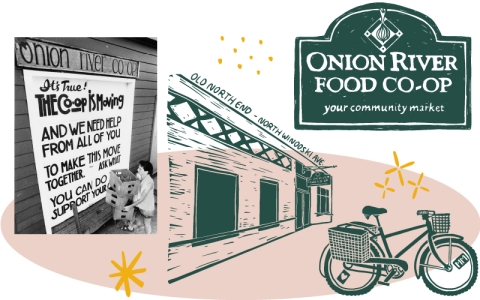 The Onion River Co-op moves to a new, larger storefront at 274 North Winooski Avenue. During the move, Co-op Members create a 'human chain,' similar to a bucket brigade, to move small items by hand from the old storefront to the new one.
Price Chopper in Downtown Burlington closes, leaving Burlington without a Downtown grocery store. The City solicits bids for a new market to be built on the city-owned site of the old police station. Onion River Co-op and Shaw's put in competing bids. In 2000, Onion River Co-op wins the bid with a City Council vote of 12-2! As a part of this process, the Co-op commits to adopting Supermarket Principles at our new location, offering conventional as well as organic food in order to meet the needs of Burlington's diverse Downtown community.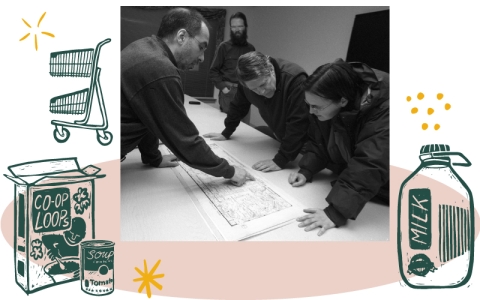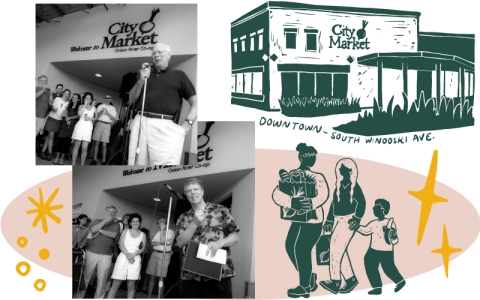 In February of 2002, City Market, Onion River Co-op opens at 82 South Winooski Avenue. Some of the local farms that opened with us are still in our stores today, including Pomykala Farm, Diggers' Mirth farm, Champlain Orchards and many more!
The first contract is signed between City Market Management and the newly organized employee union, UE Local 203, setting the stage for over 20 years of productive collective bargaining.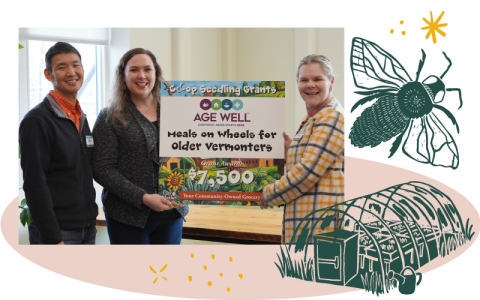 City Market establishes the Rally for Change and Co-op Seedling Grant programs. These programs establish two ongoing funding paths for City Market and its Members and shoppers to help strengthen our local food system. City Market also offers its first round of Farm Loans, helping four different local vendors bring products to market.
City Market's South End Store opens at 207 Flynn Avenue, allowing the Co-op to serve many South End neighbors and businesses.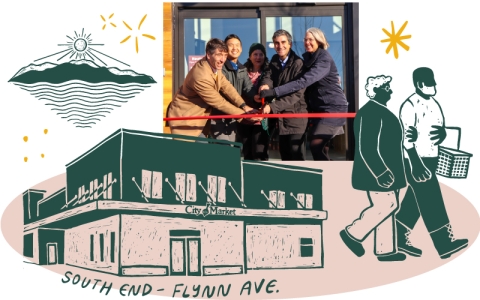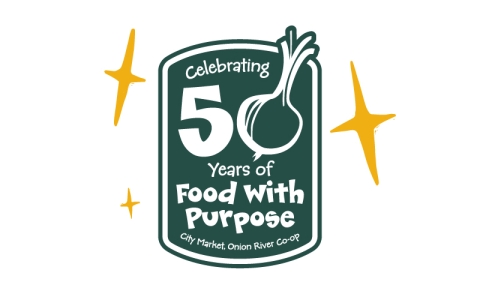 City Market celebrates 50 years since it officially incorporated in 1973!