Save the Date - Our 26th Annual COTS Tree Sale is Coming!
Our 26th Annual COTS Tree Sale is right around the corner! We're delighted to once again offer balsam firs from Moffatt's Tree Farm in Craftsbury, Vermont to raise funds for the Committee on Temporary Shelter and their mission to end homelessness. You can pick up your fresh, local tree starting Downtown on Wednesday, November 29, and in the South End on Friday, December 1 while supplies last. All COTS trees are $50 and all proceeds benefit the Committee on Temporary Shelter.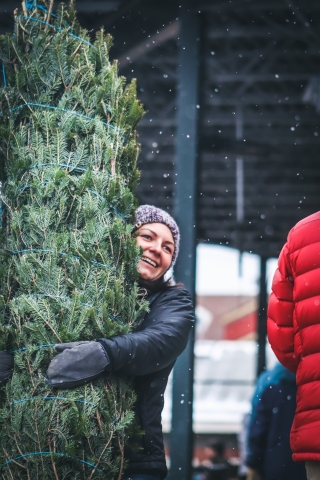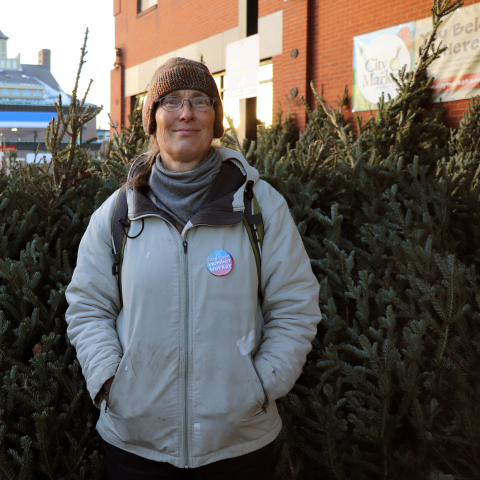 Member Workers can Volunteer at the COTS Tree Sale
Members! You can earn Member Worker hours by volunteering at our COTS Tree Sale. It's a fantastic opportunity to connect with our Co-op community and support our partners at COTS and the Intervale Center. Volunteer at our Downtown store beginning on Wednesday, November 29 and at our South End store beginning on Friday, December 1 until all trees are sold. Volunteer shifts are all outdoors, assisting customers with tree selection, tree trimming, and tying trees to cars, so dress for the weather! All Member Workers need to complete a Member Worker orientation and be at least 16 years old. Learn more about our Member Work program here. 
City Market's annual COTS Tree Sale is a joyful way to contribute to our community! Every December since 1998, we've sourced fresh trees from local farms and sold them to raise funds for the Committee on Temporary Shelter. The COTS Tree Sale is a fantastic opportunity for our staff, Members, and our community to come together and make a real difference for people in our community who are experiencing homelessness.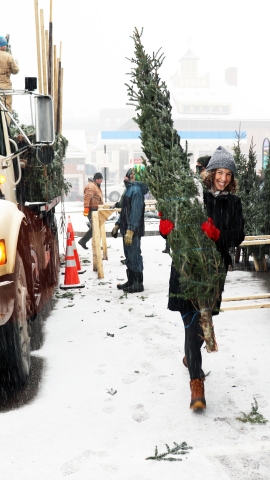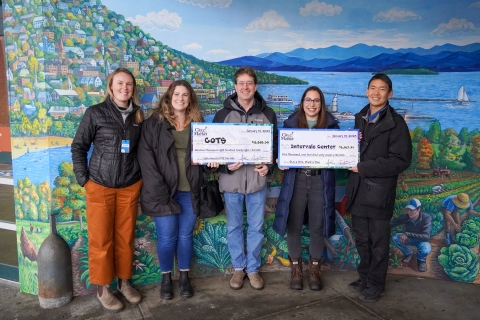 Thank you to everyone who purchased a tree to support the Committee on Temporary Shelter and the Intervale Conservation Nursery! After the 2022 sale, City Market staff presented a check totaling $19,898.30 to COTS and a check totaling $5,167.31 to the Intervale Center to fund planting 750 trees across our region in 2023. 2022 marked the 25th Annual Tree Sale to benefit COTS. With your help through the years, our COTS Tree Sales have raised over $206,000 for COTS! Looking for other ways to support COTS?
The Committee on Temporary Shelter is the largest provider of services for people who are homeless or marginally housed in Vermont. In 2021, COTS helped 2,222 people, including 352 children. Their services range from overnight shelter space to daytime drop-in meals, showers and laundry to support in navigating housing programs to helping people avoid homelessness. We're proud to partner with COTS in their work to support our community!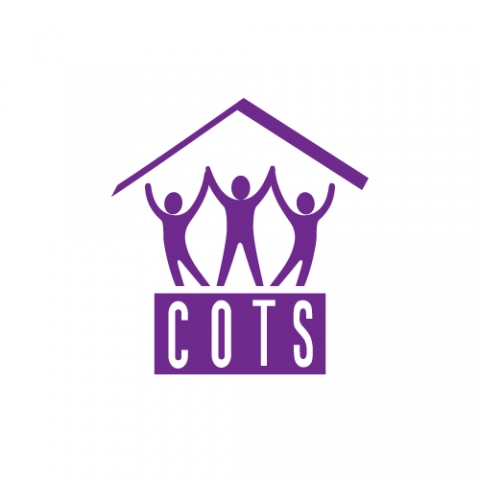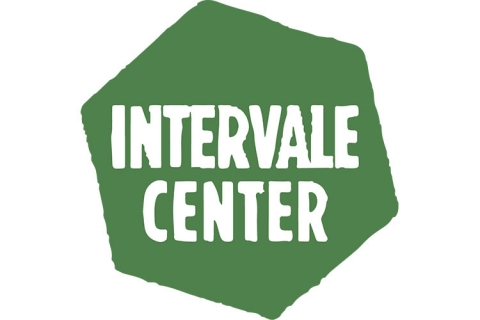 Buy A Tree, Plant A Tree with the Intervale Center
When you buy a tree at our COTS Tree Sale, the Intervale Center will plant a tree for you somewhere in Vermont the following spring! Every year, the Conservation Nursery, a program of the Intervale Center, plants 30,000 Vermont-grown, native trees and shrubs along rivers and streams throughout the state. Your tree will live for decades, providing habitat for animals, reducing erosion, filtering pollutants before they reach waterways, and sequestering carbon.