City Market isn't your average grocery store. We're not your average food co-op, either. We often describe ourselves as a '"hybrid co-op" – meaning that we carry a wide range of both organic and conventional products for every budget, and our thousands of local and made in Vermont products share shelf space with national brands. 

We're proud to carry products across the variety of categories you'd expect from a supermarket, from produce and grocery items to wellness and personal care items to our delicious prepared foods and deli. We're committed to being a grocery store for everyone, which means carrying products that meet a variety of needs at different price points. While many natural food stores and co-ops determine their offerings based on a set of product attributes, our approach is to provide options and information to help our shoppers and Members make the best choice for them without sacrificing our commitment to providing progressive environmental, social, and healthful choices for our community.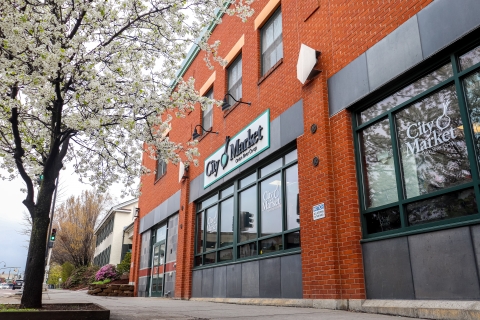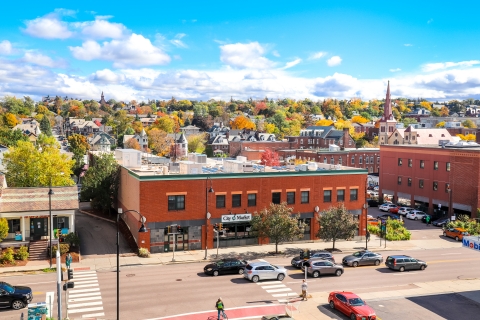 Building a Downtown Grocery Store For All
In 2002, we opened our Downtown store after a multi-year process that resulted from the closing of the Price Chopper (Burlington's sole downtown grocery store) and ended with a City Council vote to select City Market, Onion River Co-op to serve the community. As a part of that process, we worked with the City on an agreement designed to ensure that our store would meet the needs of all Burlington's residents. This agreement created our Supermarket Principles, which solidified our identity as a hybrid co-op and outlined our commitment to provide good jobs with excellent benefits to our employees. We are grateful to the Members, City Councilors and others who helped to shape these principles and create a model for our Co-op that has served our Members and our community well for over 20 years. 
Learn More About The History of Our Downtown Store
Read an interview with Former Board President Beverly Keim here.