Environmental Initiatives
City Market is committed to reducing food waste and following the food recovery hierarchy. Additionally, we are committed to reducing plastic packaging and seeking sustainable packaging alternatives throughout our stores.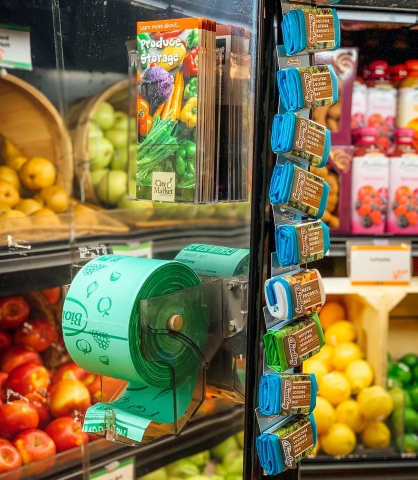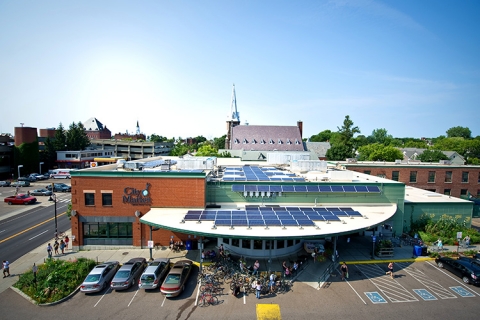 Energy and Climate Change
At City Market, we know that a strong local food system depends on mitigating climate change. Recognizing the energy needs associated with the grocery retail sector, we work hard to reduce our energy use and optimize efficiencies. We've implemented the first transcritical CO2 refrigeration system in Vermont, significantly reducing our refrigerant emissions – and that's just one way we're addressing our climate impact. 
Natural Resource Management
City Market recognizes the importance of managing our natural resources to build a resilient future for our environment, our food system, and our communities. We are committed to preserving our agricultural landscape, maintaining clean waterways, and ensuring sustainable use of natural resources.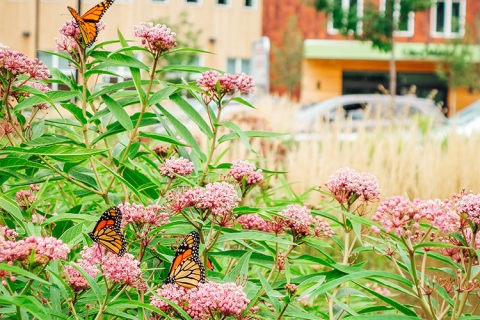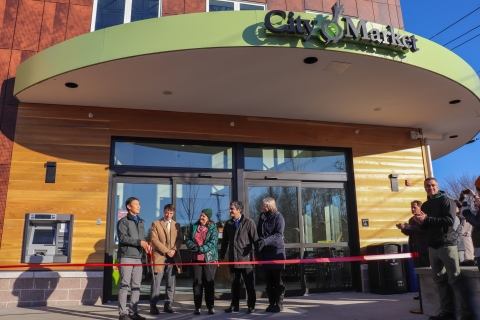 When we expanded to our Flynn Avenue location in 2017, environmental remediation work was central to our project. Our South End store is built on a remediated Brownfield site and remediation work included asbestos abatement, on-site stormwater treatment, and asphalt and concrete as remedial soil barriers. The store is also the first in Vermont to use a transcritical CO2 refrigeration system, significantly reducing our refrigerant emissions. In addition, the store has solar tubes and uses LED lighting with an intelligent lighting system to reduce energy use. Because of this work, City Market received the 2017 Vermont Governor's Award for Environmental Excellence. We are grateful to our partners at Freeman French Freeman, DEW Construction Corp, VHB, Stone Environmental, Pomerleau Real Estate and many others for supporting this sustainable expansion.
Film Plastic Collection Partnership
Currently, there is no curbside or pick-up recycling program for plastic film in Chittenden County. To work towards filling this gap, we worked with a number of Burlington-area companies to design a community-shared system for plastic #4 recycling in Chittenden County. We hope to collaborate on new models to make plastic film recycling accessible for all businesses in the region.