Home Delivery & Curbside Pickup
Single-Use Plastic Bags are Going Away
Vermont's Single-Use Product Law (Act 69) goes into effect on July 1. At that time, we will no longer offer single-use plastic bags.
What does this mean for my delivery or curbside orders?
We will now pack your items in paper bags. In compliance with the legislation, we will also be required to charge you 10 cents per paper bag. We'll do our best to minimize the total number of bags needed for your order and may occasionally use cardboard boxes.
What about plastic bags for meat or bulk items?
We will still pack meat items in small plastic bags and bulk items will be packed in small plastic or paper bags. You will not be charged for those smaller bags.
I have a preference for how my items are packed.
We are happy to accommodate! Just let us know when you place your order. 
Can I use my own reusable grocery bags?
Unfortunately we cannot accommodate the use of personal reusable bags for delivery and curbside pickup orders.
We now offer two ways to receive groceries without needing to come into the store. Our home delivery and curbside pickup options make it convenient for you to order by phone and we'll do the shopping for you!
Call to Order
We take calls Monday-Friday between 9:00am-1:00pm. Call us at 802-861-9723 to
Place your order
-or-
Schedule an order appointment
Please note, all orders must be placed over the phone. At this time, we cannot accept orders by voicemail, email, or online.
Next Day Delivery or Pickup
We prepare your order for delivery or curbside pickup the day after your order is placed.
Orders placed on Friday are ready on Monday.
See below for delivery or pickup details.
Before you call, please note:
Due to increased demand, please limit your orders to once every 1 to 2 weeks.
We currently have a 35 item limit per order.
We do not deliver or offer curbside for beer, wine or hard cider.
We appreciate your cooperation!
Delivery Info & Fees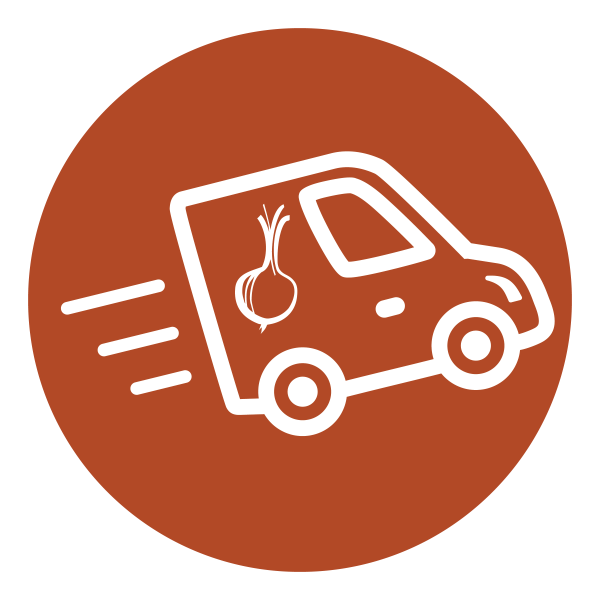 We deliver to customers in Burlington and Winooski plus parts of South Burlington. For all other locations, deliveries up to 5 miles from City Market will be considered on a case-by-case basis. Please call for details.
Contactless Delivery
On the day of your scheduled delivery, our team will call to let you know when you can expect your order to arrive. Just let us know a secure location for dropping off your groceries and we'll leave them there – no contact needed!
Delivery Fee
Please note: These fees are subject to change.
Delivery and Curbside fees are currently waved for Seniors and FFA members in an effort to provide safe food access to the community.
Curbside Pickup Info & Fees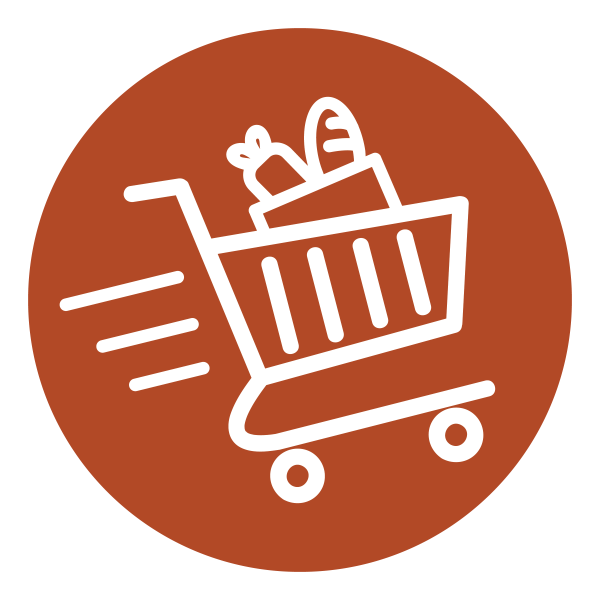 Curbside Pickup is available from our Downtown store location. On the day of your scheduled pickup, simply head to our back parking lot and give us a call. Our staff will take your payment info over the phone and bring your items outside.
Contactless Pickup
We can bring your items outside to you or place them directly into your vehicle's trunk.
Curbside Pickup Fee
Please note: These fees are subject to change.
Delivery and Curbside fees are currently waved for Seniors and FFA members in an effort to provide safe food access to the community.
Payment & Discounts
We currently accept payment over the phone by credit card and EBT only. All applicable member discounts and FFA discounts apply, however Take Care Tuesday and Bulk Up Thursday discounts are not eligible for delivery or curbside orders.
Additional Resources
If you are homebound and in urgent need of a food delivery service, please contact the City of Burlington's Resource and Recovery Center at 802-755-7239, or explore their COVID-19 Food Access Resources webpage.
We understand that there is a lot of uncertainty during this time and encourage our community members to review the resources below for the most up to date and comprehensive information available.
To stay up-to-date on COVID-19 changes at City Market, please visit our COVID-19 resource page.