Feeding Chittenden + City Market
For over 30 years, City Market has partnered with Feeding Chittenden (formerly Chittenden Emergency Food Shelf) to empower Vermonters and fight food insecurity. The relationship began when the two organizations were neighbors on North Winooski Avenue in Burlington's Old North End. What began with food rescue donations has since grown into ongoing partnerships to support Feeding Chittenden's critical work to bring good food to food-insecure Vermonters. We're proud to partner with Feeding Chittenden!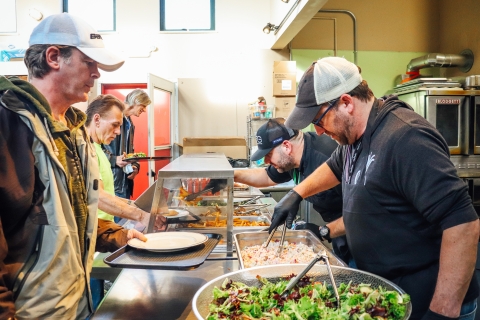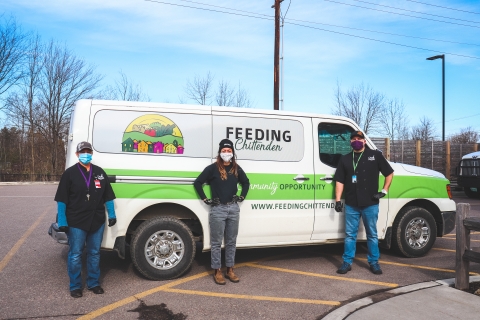 Every day, the Feeding Chittenden truck picks up surplus items from our Grocery, Produce and Prepared Foods departments. Our aim is to reduce food waste and ensure that Feeding Chittenden's offerings include a variety of options. Each year, City Market donates both in-kind donations and financial support to Feeding Chittenden. We also maintain a donation box for shoppers to contribute.
Anytime you check out at City Market, you can choose to round up your total to the nearest dollar. Each month, we support Feeding Chittenden and other organizations working to strengthen our community. On an annual basis, this creative and meaningful program helps over 20,000 food-insecure people in our region with critical nutrition. During 2021, shoppers at City Market donated over $98K to Feeding Chittenden through our Rally for Change program!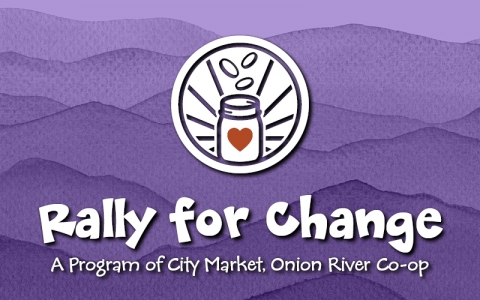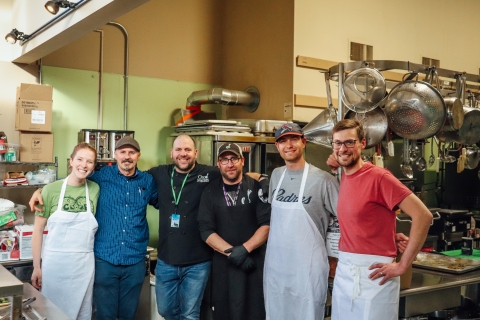 Employee and Member Worker Volunteering
Our Employees and Members volunteer at Feeding Chittenden throughout the year. Members who volunteer with Feeding Chittenden can earn Member Worker discounts. Since the start of the Covid-19 pandemic, City Market volunteers have been responsible for more than half of Feeding Chittenden's total volunteer hours! This support has helped Feeding Chittenden transition to become a food access center.
Over the years, Feeding Chittenden has been awarded two Seedling Grants to help launch innovative ways to bring good food to members of our community. In 2014, a Co-op Seedling Grant supported the purchase of the Good Food Trailer. This temperature-controlled trailer allows Feeding Chittenden to accept fresh and frozen food donations from a wider radius, and to bring good food to people in their own neighborhoods and community spaces. In 2016, another Co-op Seedling Grant helped fund Feeding Chittenden's Farm Stand, which offered fresh, local produce to community members, alongside seasonal recipes, nutrition information and relevant outreach materials.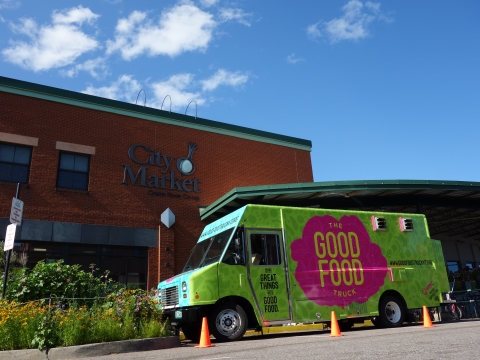 Support Feeding Chittenden
Check out Feeding Chittenden's website to learn more and get involved!