Order By Phone - We'll do the shopping for you!
Call 802-861-9723 to place your order. We take calls Monday through Friday, 9am - 1pm. Please note: we only take orders by phone – we cannot accept orders via voicemail, email, or online. We will call you for payment once your order is shopped – we accept credit cards and EBT.
Important information before you call: We do not deliver beer, wine, or hard cider. We do not refill customers' water bottles or jugs. Thank you for your cooperation!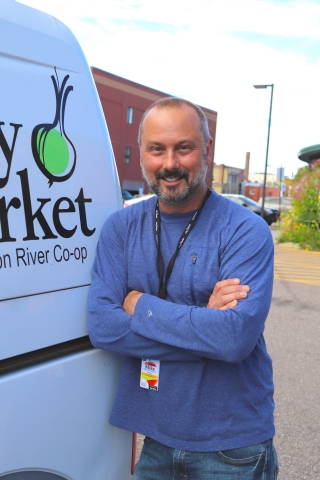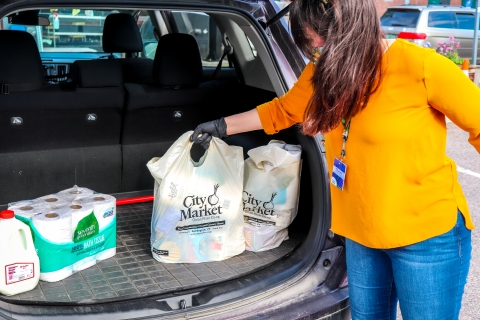 Orders are delivered the day after they are placed. Orders placed on Friday will be prepared and delivered the following Monday.
No contact? No problem! On the day of your scheduled delivery, our team will call to let you know when you can expect your order to arrive. Just let us know a secure location for dropping off your groceries and we'll leave them there – no contact needed!
Please note: We cannot accommodate curbside pickup at this time.
Fees, Payments and Discounts
All orders must be paid for over the phone – we accept credit cards and EBT only.
Delivery Fees (Please note: These fees are subject to change)
Members: $12/order (learn about Membership)
Non-Members: $18/order
Senior & FFA Members: $6/order
Non-Member Seniors: $16/order
All applicable Member discounts and FFA discounts apply; however, Take Care Tuesday and Bulk Up Thursday discounts are not eligible for delivery orders.
 
If you are homebound and in urgent need of a food delivery service, please contact the City of Burlington's Resource and Recovery Center at 802-755-7239, or explore their COVID-19 Food Access Resources webpage.
We understand that there is a lot of uncertainty during this time and encourage our community members to review the resources below for the most up to date and comprehensive information available.
To stay up-to-date on COVID-19 changes at City Market, please visit our COVID-19 resource page.
 
Single-Use Plastics Discontinued
Vermont's Single-Use Product Law (Act 69) went into effect on July 1, 2020. At that time, we discontinued the use of single-use plastic bags.
We pack delivery orders in paper bags. In compliance with the legislation, we are also required to charge you 10 cents per paper bag. We'll do our best to minimize the total number of bags needed for your order and may occasionally use cardboard boxes. Unfortunately, we cannot accommodate the use of personal reusable bags for delivery orders.
We will still pack meat items in small plastic bags and bulk items will be packed in small plastic or paper bags. You will not be charged for those smaller bags.
If you have a preference for how your items are packed, we are happy to accommodate! Just let us know when you place your order.