Harvest Run for Sustainability
Sunday, October 15, 2017 -

9:00am

to

11:30am
Join the Sustainability Academy and City Market for our 6th annual Fun Run/5K down in the Intervale! Romp through farm fields and dirt roads in this family-friendly event to support place-based learning at the Sustainability Academy.
Stay up to date by checking out the Facebook Event page! 
Registration Information:
Kids (age 12 and under): $5
Adult: $15
Family: $30
Pumpkin prizes for all registered kids! Some scholarships available for SA families.
Fundraising: Help raise money for the Sustainability Academy by asking friends and family to support your efforts!  After registering, you will automatically be prompted to set up a fundraising page, which you can use to collect donations. Depending on how much you raise, you'll win fundraising prizes! We will update this page with prizes in the coming weeks!
If you would like to collect donations in person, please contact christina.vetter@gmail.com to request an envelope and pledging form.
Or
Pre-registration Deadline: Monday, October 9.
Day-of registrations are welcome!
Don't feel like running? That's okay! Join us for live music, kids' activities, a raffle, and door prizes starting at 9:00am.
All proceeds from the race benefit the Sustainability Academy
Through your generous contribution, SA students will engage in place-based, service-learning, and project-based adventures in and around our community. You will be helping to nurture a deep sense of justice and change-making in our students!
To learn more about our amazing school visit our website at http://sa.bsdvt.org/.
Race Day Information
9:00
Registration
10:00
Start: Kids' Fun Run (200 meter dash for different age groups)
10:30
Start: 5K with Relay Option (2k + 3k)
9:30-11:30
Live Music & Celebration
Musical Guest: Mango Jam!
*Please note that this race will not be officially timed
Post-Race Celebration
Join us after the race for a celebration of the runners and the Sustainability Academy! There will be food, kids' activities and prizes, raffles, door prizes, and live music.
Volunteers Needed!
To make this a successful event, we're looking for plenty of volunteers! Thanks for signing up and spending some time with us on this great event.
Contact Mae at MQuilty@citymarket.coop if you're interested in signing up or click here to select a shift.
(If you are a City Market Member Worker and you have completed an Orientation Session, you can get Member Worker hours for this event.)

About
The Sustainability Academy at Lawrence Barnes, a collaborative partnership of educators, families and the community, integrates the big ideas of sustainability into PreK-5 curriculum and campus practices.
The goal of the Academy is to prepare students to be responsible citizens and agents for change, in their community and beyond. The Academy is an international model for using sustainability as a lens for place-based education and service learning.  We maintain the highest expectations for academic and personal growth for all of our students and embrace the rich economic and cultural diversity of our community.
Contact
Kelly Kaeding (kellykdson@gmail.com) with questions or for scholarship requests.
Sponsors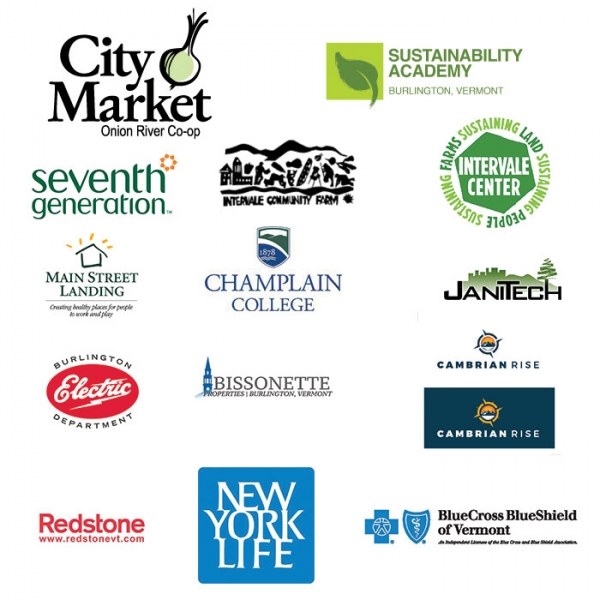 $5 Kids (12 and under), $15 Adults, $30 Family