Know Your Farmer, Know Your Food: Farm Tour Recap
Submitted by
mknowles
on Mon, 07/17/2017 - 12:55
Every summer, City Market hosts farm tours open to community members where we visit local farms and learn about agriculture in our home state. In June, we visited Pine Island Community Farm and Riverberry Farm and earlier in July we visited Green Mountain Bee Farm. Farm tours are part of our summer education programming, where community members and visitors can sign up for a day of meeting farmers and learning about where our food comes from. It really makes the "know your farmer" effort easy—we bring you right to them! Even in the busy summer season, our farmers are happy to host visitors, answer questions, and share their passion.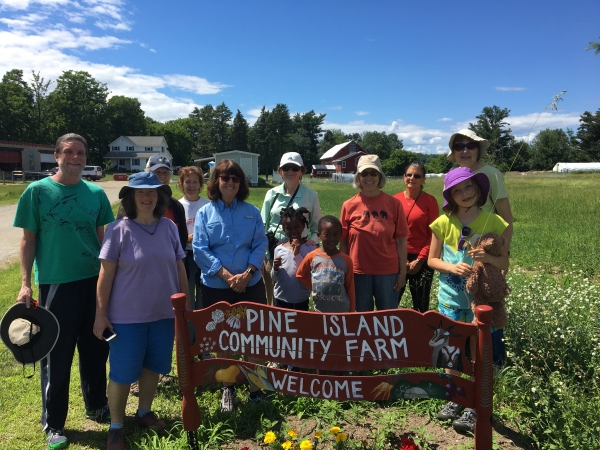 Pine Island Farm is very special to us, because they are one of City Market's community partners! Member Workers can earn hours working with baby goats in the spring and volunteering on the farm all year round. Located just over the Onion River in Colchester, Vermont, "Pine Island Community Farm represents a partnership between the Vermont Land Trust and the Association of Africans Living in Vermont.  It supports New American farmers who wish to raise goats, chickens, or garden crops at the farm and sells pasture grown animals to families who wish to slaughter their own goats and chickens for meat." They state that they are "a collaborative farm where each individual farm enterprise is run by the owner as his own small business.  Together, the business operations share the land, the barns, and the equipment." Our group toured the farm with Betsy, a volunteer, asking goat farmer Chuda about his business, and even checking out the chickens with the children of a family that lives on the farm. Pine Island offers a community of support and sharing to all, from the community garden plots to weekly farm tours for anyone in the public.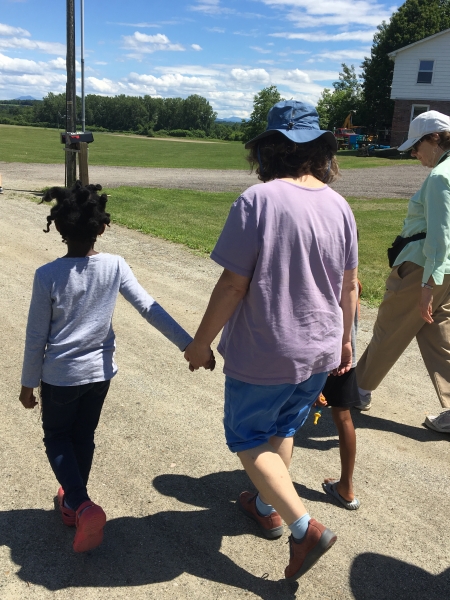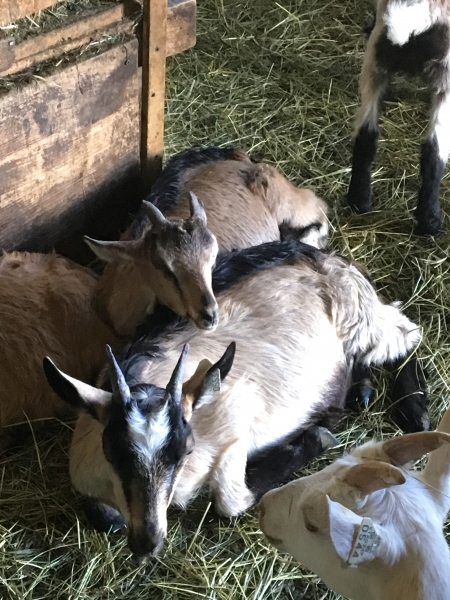 Armed with snacks and smiles after our first stop, our group moved a little farther north to Fairfax, Vermont to meet David Marchant of River Berry Farm. City Market buys a wide variety of organic produce items from River Berry, so be sure to check out their yummy fruits and veggies next time you're in! Located right on the Lamoille River, River Berry Farm is an organic small fruit and vegetable farm that husband and wife duo David and Jane began with their family in 1992. They grow organic vegetables, strawberries, raspberries, run 18,000 sq. feet of greenhouse, and grow and sell pollinator plants! You can visit their farm to pick-your-own berries in the summer, join their CSA, and find many of their product right here in our store.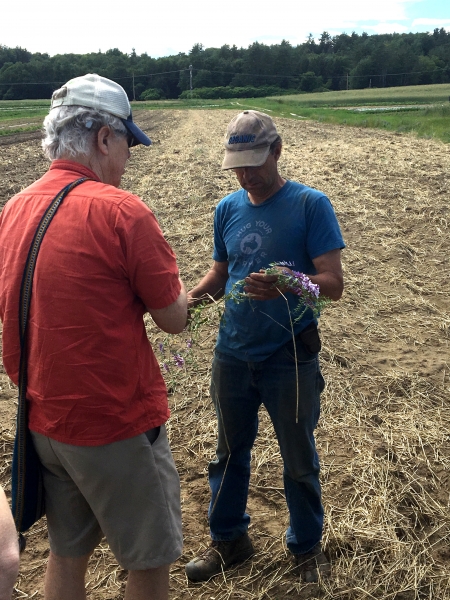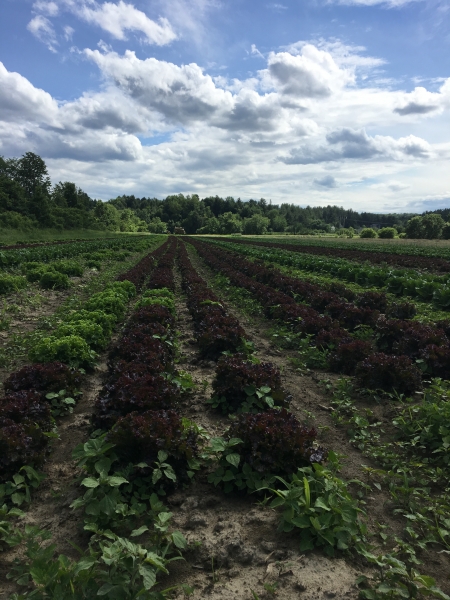 A few weeks later we hiked back up to Franklin County and made a stop right down the road at Green Mountain Bee Farm. Owned and operated by Michael and Nicole Willard, Green Mountain Bee Farm progressed from a hobby (or as Michael puts it, "an obsession") to a full operation in 2007. The brilliant duo is a part of the Vermont Beekeepers' Association (Michael served as president for 3 years from 2014-2017) and the Eastern Apicultural Society. They produce honey, skin care products, and breed queens for other beekeepers, while being dedicated to sharing their wisdom with others. Our visit was a pure delight, even allowing participants to don the netting head gear and jackets to get right up close and personal with the busy working bees.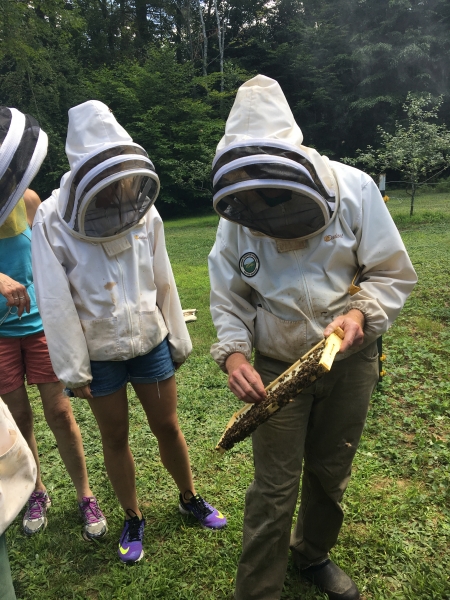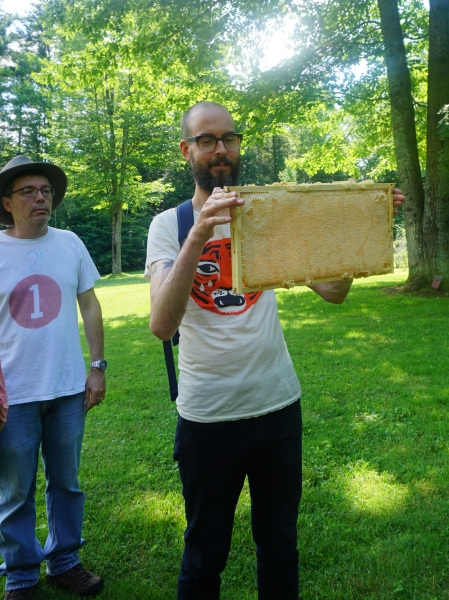 Here at City Market, we are dedicated to strengthening the local food system, sharing knowledge, and providing educational opportunities for our community. Coming along on a tour is a great way to ask questions in a hands-on environment and learn more than you ever thought you could! If you're interested in learning more about the farms we buy from, you can check out our Vendor Profile page here. Be on the lookout for more farm tours, visits, and workshops by checking out our calendar here!