It's the Little Things that (Also) Count
Submitted by
mklepack
on Tue, 08/16/2011 - 15:58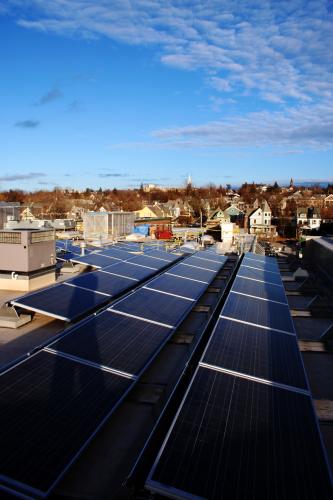 When I give store tours and talk about City Market's sustainability practices, I usually focus on our 136 solar panels, which have been kicking out clean energy for just over a year, and our new LED lighting that is cutting our carbon emissions by 64 tons annually.
But little things add up too and City Market has recently instituted two small but important sustainability measures that deserve some celebration.
We now offer a dedicated container for food scraps in our café, allowing us to divert these scraps from the landfill and build on the massive composting effort we already undertake in all of our departments – last year alone we sent 59 tons of compost down to Intervale Compost!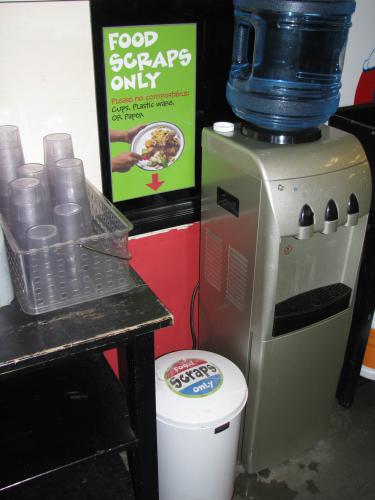 According to the Chittenden Solid Waste District, food scraps and soiled paper comprise nearly 46% of landfill waste in Chittenden County and we're glad to be able to divert even more of these food scraps! (If you didn't catch it in the Free Press, check out this article on the state of the art new composting facility Chittenden Solid Waste District is now running in Williston!).
Sustainability also keeps us looking good – the beautiful new wooden wine cases in Wine and Beer are made from maple harvested in Vermont from sustainably managed woodlots.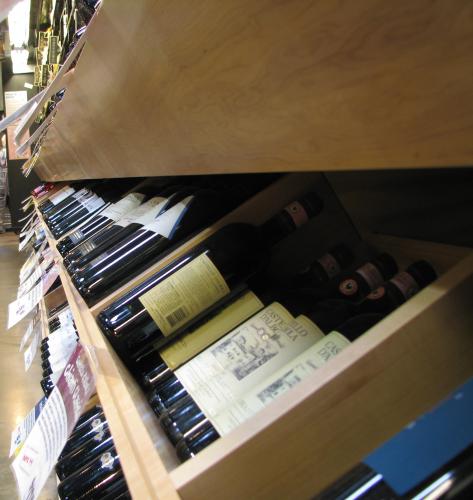 We worked with Amoskeag Woodworking whose mill is in Fairfax. They source their lumber from two mills in the Bristol region –The A. Johnson Co. and Lathrop Forest Products who in turn buy trees from private land owners and company owned land. The A. Johnson Company has been in business since 1906. Buying local wood products has many of the same benefits as buying local food – maintaining Vermont's working landscape and keeping the money recirculation in the local economy.