RAFFL (Rutland Area Farm and Food Link): Local Food is the Future of Food
2015 Co-op Patronage Seedling Grants
RAFFL (Rutland Area Farm and Food Link): Local Food is the Future of Food - Initial Grant Award: $4,045 (actual check: $5,408.78)
Marketing and education is one of the key strategies that the Vermont Farm to Plate Network is using to increase consumption of local food from an estimated 5% of sales to 10% by 2020. This fall, RAFFL will be launching a public education campaign in the Rutland region to build awareness of the importance of local farms and attract new customers to the local farm and food economy. They're calling this campaign Local Food is the Future of Food. To accompany their educational information, they will use the grant funds to create highly visible, creative outreach and marketing tools. They will transform their 1995 Ford Econoline Cargo Van into a strategic outreach tool by having it fully "wrapped" with eye-catching visuals and targeted messaging that promote our local food system. They will also create a professional table top outreach display for use at community events, cooking demonstrations, and volunteer days.
Their goal is to design these outreach tools – both the van and the table top display – with striking imagery and meaningful messaging. To help, they will use the consumer profiles developed by the Vermont Farm to Plate Network's Consumer Education and Marketing Working Group. RAFFL will use the consumer profiles to craft messages and images that resonate with Vermonters, increasing the impact of their public education campaign. A new AmeriCorps VISTA, who starts in August 2015, will prioritize this community outreach work and spearhead the public education campaign. With the help of a highly visible van and more professional displays, the AmeriCorps VISTA will be able to leverage the public education campaign to expand the breadth of community members in the Rutland region who engage in the local farm economy.
---
2016 Update!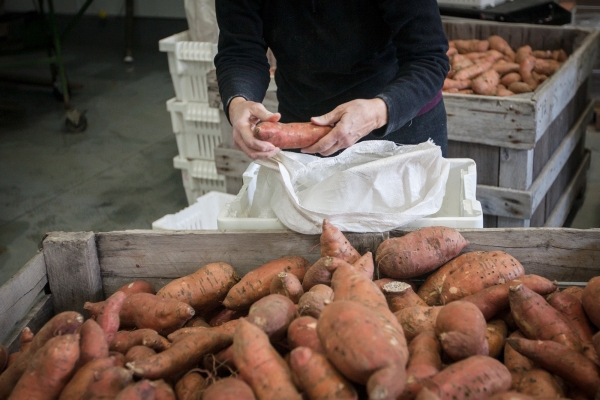 Over the last year, since receiving the City Market's Co-op Patronage Seedling Grant to help us market RAFFL's work, we have used a portion of the funds to design and create "storyboards" for display at our events and workshops. We've also used the funds to bring in a photographer over the last few months to photograph the work we do within our community (gleaning, on farm consultations, cooking lessons, etc), recognizing the power of imagery. Next, we will take the imagery and create additional tabletop displays for use at tabling events, workshops and conferences as well as information cards, website templates, etc. Attached you will find some of the storyboards currently created and a few of the images from our photographer. 
A portion of the funds was also to be used this summer for creating graphics and wrapping our van. The van is used to harvest and distribute gleaned food as well as for deliveries from our online market, Farm Fresh Connect. Unfortunately, during an inspection after a major mechanical failure, we discovered rust had also eaten away at the frame and our van was no longer safe to drive nor could it be fixed. Since then, we've made do with our own cars or van rentals until we can fundraise enough funds to purchase another van. As a result, we are delayed in getting the van wrapped, but plan to try again in the spring of 2017.