Updating Coolers at our Downtown store
We're updating the coolers at the back of our Downtown store!
Our current open coolers let cold air into our store. New cooler doors will mean more energy savings, reducing our greenhouse gas emissions and shrinking our climate footprint. Plus, we'll be able to stock those coolers from the back, eliminating some traffic from the aisle.
Here's what Downtown shoppers need to know:
Starting the evening of June 5 and lasting for about a week, Our Downtown store will be carrying a limited selection of dairy, eggs, and other products that we generally stock in the coolers at the back of the store. 
Some products will be located in different coolers throughout the store – check out in-store signage and the map below for details.
Looking for something specific? We encourage shoppers to visit our South End Store, which will have a wider selection of products available during this time.
Thanks for your cooperation while we make this important investment in our space!
 
Image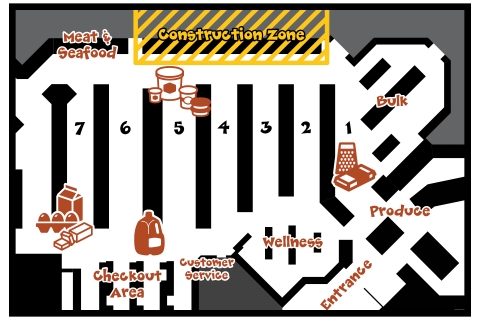 Image