City Market, Onion River Co-op Juice Bar Closing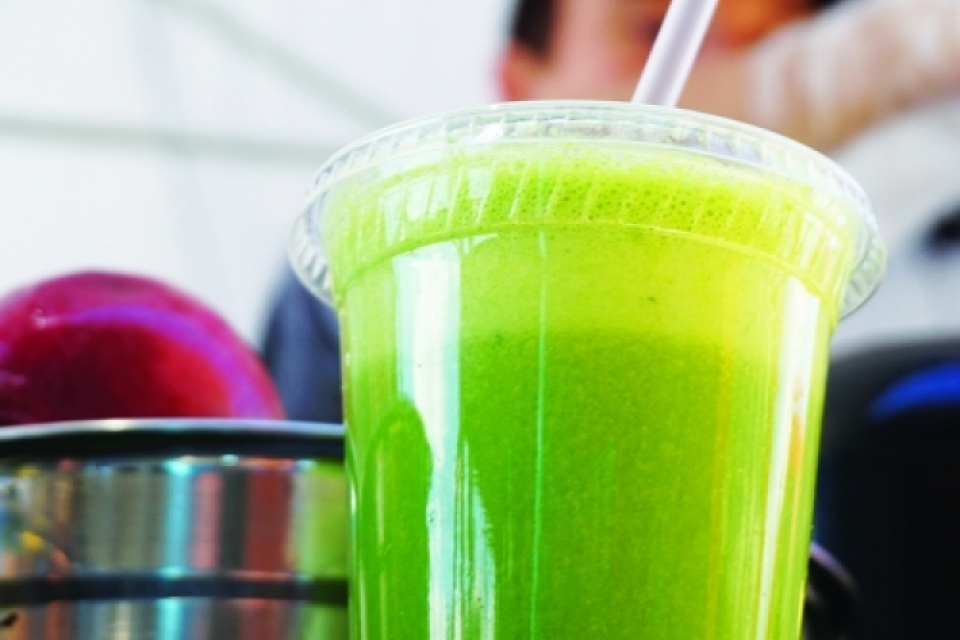 Juice for the People chooses to close their operations this month.
Burlington, VT – Burlington, VT – Mike Winters of Juice for the People shared with City Market last week that he is closing down operations as of August 24th. These operations include the popular juice bar at City Market's South End store, farmers' market stands, a booth at the UVM Medical Center and leased farmland at the Intervale Center.
Back in 2015, when City Market was contemplating how to offer fresh juice to its customers and Members, it embarked on a partnership with Winters. This partnership resulted in a Juice Pop-Up in City Market's busy Downtown store's parking lot during the summers of 2015, 2016 and 2017. The Pop-Up success with City Market customers eventually led the Co-op to invite Winters to lease space in the South End store when it opened last November.
John Tashiro, City Market's General Manager says, "We're grateful for our long-term partnership with Mike and Juice for the People and we're sad to see them go. We wish Mike the best of luck on this next phase of his journey! Given the short notice, we're just starting our work now to consider how best to both optimize the use of the space and our customer experience. We have a team reviewing viable options and while we'll share plans in the near future, the space will likely be vacant for a while as we consider different ideas."
Juice for the People's last day of operations will be Friday, August 24th. They will be offering free juice and tulsi tea at the South End store from 7am-3pm on that day. Please stop by and wish Mike and his team well!
About City Market/Onion River Co-op: The Onion River Co-op is a consumer cooperative, with over 13,500 Members, selling wholesome food and other products while building a vibrant, empowered community and a healthier world, all in a sustainable manner. Now with two stores, in Downtown and the South End of Burlington, Vermont, City Market provides a large selection of local, organic, and conventional foods and thousands of Vermont-made products. Visit City Market, Onion River Co-op online at www.CityMarket.coop.