Gear Up for Grilling Season!
This giveaway is now closed! We will notify the winner by June 6th. Thanks to all who participated!
Take home this portable cooler from Woodstock Foods loaded with snacks and sauces for a perfect cookout. Two winners will each receive:
Insulated Igloo Cooler from Woodstock Foods
Woodstock Foods Organic Pickles and Hickory Bar-B-Q Sauce
Primal Kitchen Organic Ketchup and Spicy Brown Mustard
Sir Kensington's Garlic Everything Sauce and Avocado Oil Mayonnaise
Green Mountain Gringo Salsa and Tortilla Strips
Barbara's Cheese Puffs
Nixie Pomegranate Green Tea Sparkling Water
Aqua Seltzer Raspberry Lime Probiotic Seltzer
Image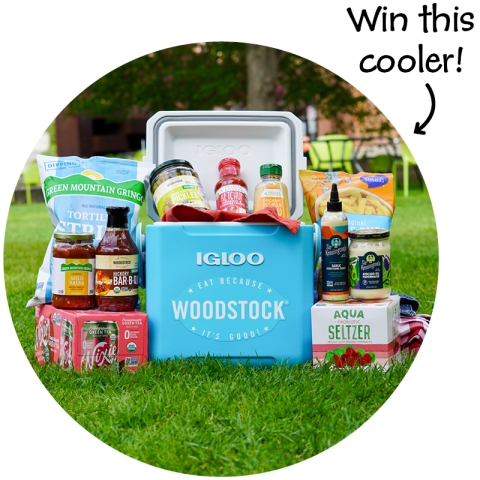 Stop by the Co-op
Visit either City Market location to enter to win.
The giveaways run May 24-30. Winners will be notified by June 6. Limited to one entry per person in each giveaway.
Plus! Check Out Great Deals on Grilling Essentials
From Memorial Day barbecues to graduation cookouts, we've got you covered. Stop in for cookout basics, house-made, no-fuss side dishes and more. Visit our sales page to see our Weekly Winners and Co+op Deals.