Feeding Chittenden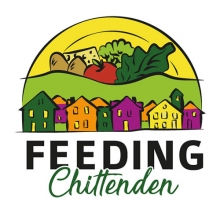 In 2018, CEFS embarked on a listening campaign to gather input on our future direction from our program participants, neighbors, volunteers, donors and other stakeholders. Through this campaign, we collected information on the changing needs of those we serve and our role in the broader community. 
Feedback from these sessions focused on our role as a source of food, community and opportunity for those we serve. 
We also heard over and over during these listening sessions that we were seen by both those we serve and those we work with as "more than a Food Shelf" and that the scope of our programs was not accurately reflected in our name. 
The feedback we received through our listening sessions mirrored the experiences that we have had regularly with community members – including our guests, volunteers, supporters, etc. – who are nearly always surprised during their first visit to our organization when learning about our variety of programs, the volume of people who we serve every day and our mission of providing more than just food to people who are facing food insecurity and hunger. 
While we operate the Chittenden Food Shelf as our cornerstone program, we also operate the following programs and services:
            - Good Food Truck: bringing meals, groceries and outreach services to local neighborhoods throughout Chittenden County
            - Homebound Grocery Delivery: helping older adults and people with disabilities who are homebound access our services through deliveries of groceries and prepared meals
            - Food Rescue: fighting food waste locally by working with local markets and farmers to save ~10,000 lbs of edible, nutritious food every month 
            - Hot Meal Program:  operating 6 days a week and profviding thousands of fresh, buffet-style meals each month
            - Community Kitchen Academy: providing culinary job training and support to people who are un-employed through a partnership with the Vermont Foodbank
            - Service Coordination: providing program referrals, case work and support to our guests who need additional services. 
Job Summary:
Here are some of the things you could do as a Food Shelf volunteer:
unload donations as they're delivered
stock the warehouse shelves
prep food in the soup kitchen
help clients select their groceries
deliver groceries to homebound clients
pick up donations
help serve breakfast weekdays 6am-10am
help with Good Food Truck meal prep on Sunday afternoons 12-4
and much more!
Learn more and access the required volunteer application by visiting their volunteer page: https://feedingchittenden.org/get-involved/
The Food Shelf also houses a Sunday Breakfast where community volunteers, under direction of a coordinator, help to provide breakfast at the Food Shelf for between 40-70 guests. Sunday volunteers are needed from 8:30am – 11:00am to assist in preparing the meal, serving guests and cleaning up after the meal service. Please note that this is a busy kitchen environment not suitable for children under 16. Sign up here (updated link): https://signup.com/go/MyXLnhM Please note that this program is run separately from Food Shelf programing - please direct Sunday Breakfast questions to campuskitchenuvm@gmail.com