Bulk Bin Lookup
Can't remember what you bought in bulk? Use this tool to look it up!
Products:
Every Thursday, City Market shoppers save 10% on all bulk items. 
Any item sold in bulk is eligible, including pre-packaged Tierra Farms items, liquid soaps, bulk jars and containers and more. Items that are not eligible include: Pre-packaged coffees, tea and coffee hardware; kombucha on tap; bulk bar soaps in our Wellness department; bulk tofu in our Produce department; and bulk cheese and olives in our Cheese department. Stop in any Thursday and save on bulk items!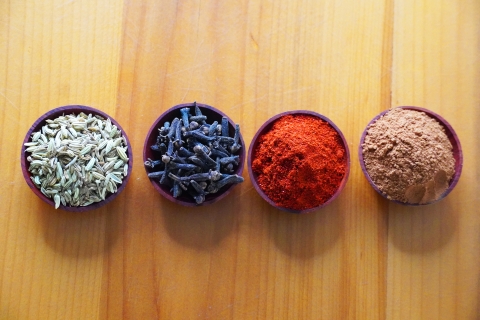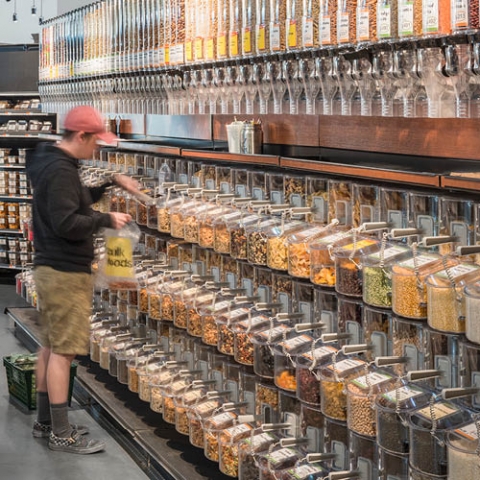 Grab a container: We provide plastic and paper bags for dry items or plastic tubs for liquids and nut butters. We also sell glass jars and other containers. Cashiers know the price and tare weights of these containers so you do not need to weigh them ahead of time. We strongly encourage you to reuse your own clean containers. Please weigh them using one of our digital scales, then write down the tare weight before filling.
Select your item and fill up your container: Using the scoops provided, portion out as much or as little of the item as you'd like into your bag or container. If dispensing from the vertical "gravity bins", please pull the lever slowly as product can come out very quickly.  Please use a different bag for each item, even if they have the same price.
Write down the bin number: Write the bin number on a twist tie or piece of masking tape and use it to close your container. Take your tagged items to the register and the cashier will ring up the price.
Buying in bulk is better for the environment and less expensive! Reducing packaging and reusing containers means less energy is used to bring the product to you and less waste is sent to the landfill. Reduced packaging also allows you to save money by paying for the product, not the packaging.
Buying in bulk allows you to purchase only the amount you need, but get the same unit price savings as if you had bought a larger volume. Buying in bulk makes it affordable to try new foods! 
Buying small amounts of spices and flours ensures the freshness of your ingredients. This means better taste and less waste.
You can see the product. For the most part, you are buying simple, real food, with no preservatives or additives, which are common in packaged foods.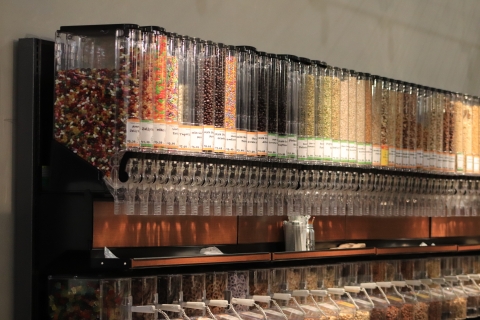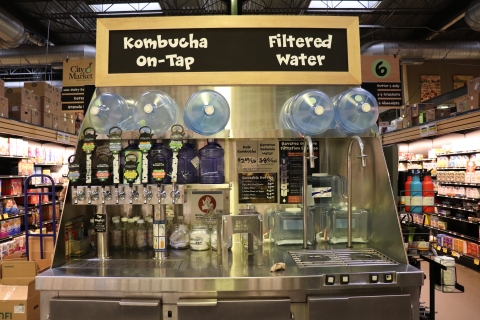 Reverse Osmosis Water is available in bulk at both our stores. RO Water is produced by demineralizing water by pushing it under pressure through a semi-permeable Reverse Osmosis Membrane. This process improves taste and odor of water by removing contaminants and it also removes impurities that include limescale, chlorine, silt, and much more.