October Member Drive
Become a Member or renew between October 1-31 and be a part of a community-owned business committed to strengthening the local food system and increasing access for all community members! You can join or renew in store at any register or online:
Member Drive Incentives
Sign up during the drive to access these great incentives!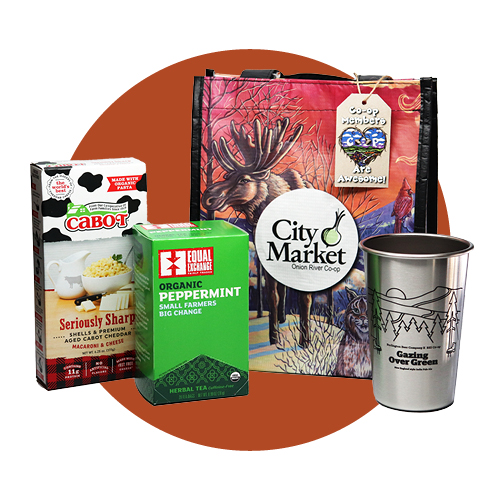 Join As A Member
Get a FREE gift bag with goodies from our Co-op partners when you join this month! Gifts include Cabot Mac & Cheese, Equal Exchange Tea, and a gift from REI Co-op (REI gift may vary).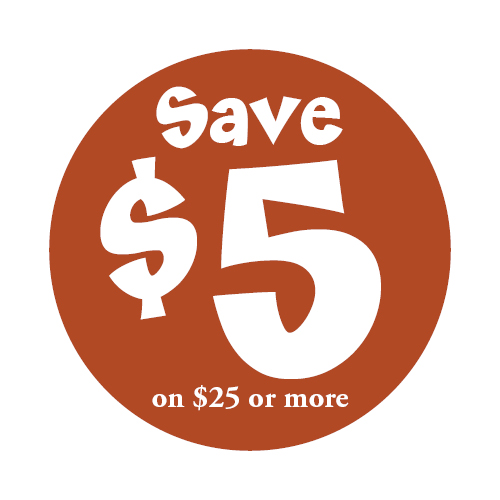 Renew Your Membership
Save $5 when you make your equity payment!
 
Become Paid In Full
Make your final equity payment and receive a $5 savings coupon and the FREE gift bag above!
How Does Co-op Membership Work?
Interested in joining but want to learn more? Read all about the ins and outs of Co-op Membership.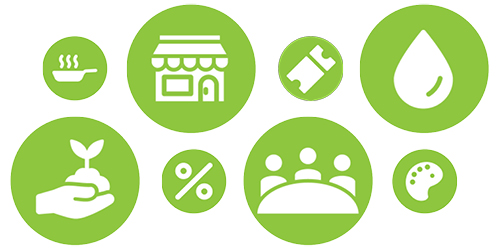 The Many Benefits of Membership
Along with these incentives to join during Member Drive, there are many other year-round benefits of Membership. Members have the opportunity to do Member Work by volunteering in the community for store discounts, earn discounts at over 100+ locally-owned businesses, get free reverse osmosis water, and more! Learn more.
New! Join or Renew Online
You can now join the Co-op from the comfort of your own home. Membership is just $15 per year.