Advice from the Aisles: DIY Room Sprays
Note: These articles are not meant as a substitute for proper medical advice. Please consult with your medical practitioner before using any type of remedy, herbal or otherwise.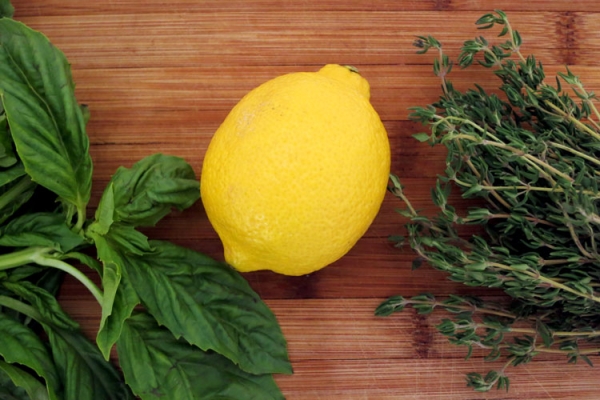 By Wendy Neville, Wellness Buyer
Have you started your spring cleaning yet? The sun is out and the snow is melting - let's put the winter behind us!
Spring inspires us to shed our layers, change things up, move out the various winter supplies from our homes, and do some cleaning. But maybe you're not inspired quite yet? This can be a daunting and messy task, kicking up dust, mold, and more. And it's usually just not that fun. You'd rather be playing in the mud, right?
So why would you want to make your own room sprays? Well, aromatherapy can boost your mood so that you are focused and enthusiastic, as well as refresh your space like new.
The great thing about making your own aromatherapy sprays is that you can tailor it to you. You can add as much or as little of each depending on your preference or maybe substitute one, like using lime instead of tangerine! The only additional items you'll need are a spray bottle, water, and maybe vodka (to preserve the essential oils).  Fill up your spray bottle with mostly water and then add a splash or 2 of high-proof vodka and then the oils (3-5 drops of each scent). I'd suggest waiting a week or so before using the spray so that the alcohol scent fades.
If you'd like a solid base rather than a spray, you can use a Mason jar, baking soda, and cheesecloth. The latter option is great to just leave out, as the baking soda helps to neutralize odors. First, you'll fill half of the jar with baking soda and then add the oil (3-5 drops of each scent). Next, cut a small circle of cheesecloth (a little larger than the Mason jar opening, which will serve as the jar's top) and place on top of the jar. Then screw on just the rim of the Mason jar lid. The cheesecloth will allow the lovely scent to be released into the air.
Here is a list of essential oils you can blend together to help motivate and rejuvenate you and your home. As indicated in the directions above, I'd suggest starting with a few drops (3-5) of each scent to see if you like it and then add more if you need to.
Need help clearing up your space (including your head)?
Use basil, thyme, and lemon.
Need to brighten up?
Use tangerine, peppermint, and pine or balsam fir needles.
Time to focus?
Use rosemary, peppermint, orange and/or lemon.
Can't remember what spring smells like?
Use cedar wood, juniper berry, and maybe add some rose, geranium, or jasmine for more of a floral scent.
I hope you find these as a fun way to start off your spring. Maybe you'll inspire someone else to clean for you!