Flood Relief - How to Help
Support Flood Relief in Vermont
We are heartbroken by the flooding that has devastated so much of our state, including much of central Vermont and the Intervale here in Burlington. More than a dozen of the farms we source from were seriously impacted by the floods, which hit at the height of the growing season in some truly heartbreaking bad timing. We're committed to standing by these farms and all our local producers through the long recovery – in addition to working behind the scenes, we'll be dedicating our September Rally for Change donations to recovery funds organized by NOFA-VT and AALV.
(Image courtesy UVM Drone)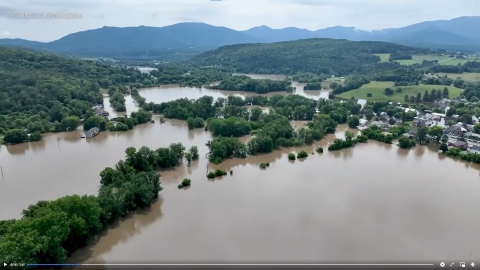 We've also heard from many of our Members and customers looking for ways to help, too – that's why we compiled this page of resources for food-system-focused relief. Here are three great ways to help:
Buy from - or donate directly to - affected farms and producers. 
Volunteer at affected areas.
Donate directly to recovery funds.
Find details for each of these pathways below!