2023 Board of Directors Elections
Vote in our 2023 Board of Directors Elections!
Voting for Board Members is now open! Eligible Members can vote online from Sunday, October 1 - Saturday, October 21. Voting is simple! 
Your username is your Member number, listed on the back of your Member card. If you are using your Member card to find your Member number, remember to only use the last 4 or 5 digits after the zeroes and drop the final digit (if separate from the other numbers).
Your password is the first initial of your first name and your entire last name (all in lowercase). If your last name is hyphenated or includes an apostrophe, please leave them out. For example, if your name was "Co-op Member-Worker," your password would be "cmemberworker."
Please vote for no more than 3 candidates. Once you've completed voting, you will be issued a confirmation receipt from the Simply Voting system. 
Candidates will be chosen by simple majority. The three candidates who receive the most votes will be elected for 3-year terms, starting January 2024 and ending December 2026.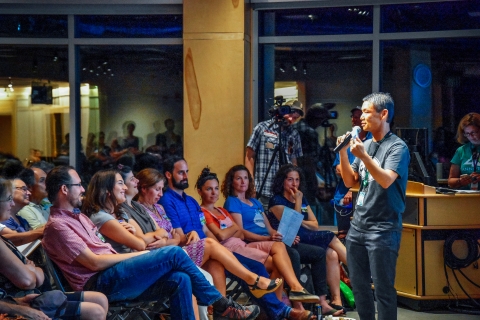 The Onion Code
Candidates had five opportunities to learn more about Board work. The color of the onions below their photos indicates which of these opportunities they participated in.
Blue Onion: Attend a Board Orientation
Green Onion: Review Policy Governance Materials
Purple Onion: Read a Board Packet from a prior Board meeting
Orange Onion: Attend a Board meeting
Brown Onion: Talk with a current Board Member
Eligibility Requirements
City Market, Onion River Co-op Board of Directors' candidates must:
Be a City Market, Onion River Co-op Member in good standing. Any household member wanting to run for the Board must purchase Equity under their own Membership by August 31, 2023.
Be 18 years of age as of August 31, 2023.
State all potential conflicts of interest on the application and must not have an overriding conflict of interest.