Board of Directors Elections
The Results are In!
The 2014 voting period (October 1-21, 2014) has ended. Congratulations to incumbents Brian A. Guy and Wayne Warnken for being reelected and to new Board Member Allison Searson who has been elected and will begin her 3 year term in 2015.  Thank you to Nancy Nesbitt, who chose not to run for reelection this year, for her committment and service on the Board.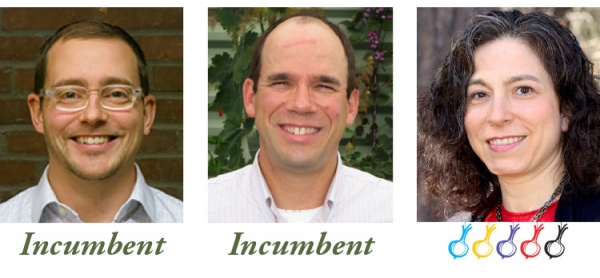 Are you interested in running for the Board of Directors? Applications for Board Candidates are available in early June and due by early September. Candidates have a number of opportunities to learn about Board work during the application process. Time is also available at our annual Member Meeting for candidates to address Members. The voting period for Board elections is October 1 - 21 each year with an online system that allows Members to vote from any internet-accessible computer.
If you have any questions about running for the Board, please contact:
• Allison (861-9750 or allisonw@citymarket.coop) or
• Liz (861-9707 or ldykes@citymarket.coop)