Earth Week Spotlight: 1% for the Planet
Earth Week is a fantastic opportunity to reflect on our environmental commitments and come together as people and organizations to imagine a more environmentally just world. This year, City Market is working with Vermont-based organizations like 1% for the Planet, High Mowing Organic Seeds, and Abenaki Helping Abenaki to plant the seeds of sustainability – because it'll take both small steps from individuals and big steps from organizations of all sizes to build a more sustainable world.
1% for the Planet understands this need for collective action – that's why they're building a global network of businesses, individuals and environmental organizations tackling our planet's most pressing environmental issues. Plus, they're doing this critical global work right here in Burlington, Vermont! As Mark Steinbuck, Senior Director of Environmental Partnerships at 1% for the Planet, told us:
1% for the Planet's mission is to build a network of partnerships between businesses and environmental partners. These partnerships are tackling a wide range of intersecting social and environmental challenges, locally and across the world, from indigenous land tenure to sustainable urban settlements and ocean conservation. The impact of these partnerships have been incredible, with over $450 million going to environmental causes since 2002.

As a parent, I'm forever hopeful of a better future. The dedication and leadership of our 1% for the Planet Members show that we have the ability to meet the transformational changes needed to create this future. In the global economy of greenwashing and empty promises, our certification is here to help everyday consumers be a part of the solution—making it easy for everyone to identify trustworthy brands that are funding this hope.
How does it work? 1% for the Planet business members donate 1% of annual sales – either overall, or for specific product lines - directly to environmental partners. These non-profits are taking on a diverse range of environmental problems, ensuring a multifaceted approach to our planet's most pressing issues. You can learn more about 1% for the Planet's environmental partners here.
Image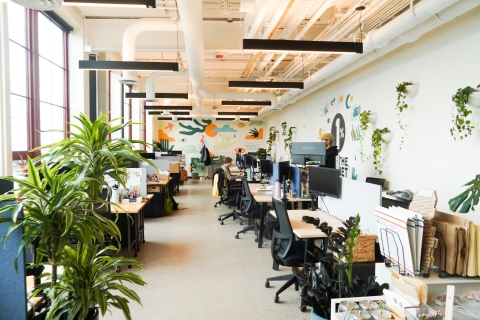 This Earth Week, we're showcasing our vendors that partner with 1% for the Planet. Stop by our stores and look for the following products whose makers donate 1% of sales to environmental organizations:
Interested in learning more about 1% for the Planet? You can read more about their mission, their partners and their history on their website. We're excited to learn more, too – folks from 1% for the Planet are coming to City Market soon to speak with our staff about their mission and impact!