Meet Our Newest Community Outreach Partners!
This September, we welcomed three new Community Outreach Partners: The Fletcher Free Library, Spectrum Youth and Family Services, and The People's Farmstand.  Our Members can earn discounts at our stores through our Member Worker program by volunteering with our Community Outreach Partners, with a 12 percent discount for four hours a month, or a seven percent discount for two hours a month. Our three newest partners are doing critical work to support our community, and there are a wide range of volunteer opportunities available at each one.
Spectrum Youth and Family Services helps to empower teenagers, young adults, and their families to make and sustain positive changes. This is done through basic needs and supportive housing, skills programs, and prevention and intervention. Spectrum offers opportunities for volunteers of all skill-sets. Volunteers can become mentors, prepare, and donate hot meals or help sort and organize clothing donations. Volunteers also assist with Spectrum's Multicultural and New American Youth Program and support special projects and events. Volunteering at Spectrum offers a fantastic opportunity to make a real difference in the lives of homeless and at-risk youth in our community.
Image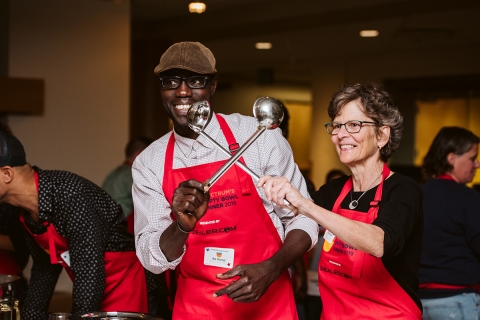 Christina Brown, the Director of Spectrum's Basic Needs Programs said, "We at the Drop-In Center are so grateful to the volunteers who give their time and energy to making meals for us. It allows the staff to focus on supporting youth with meeting their other basic needs and accessing resources. A hot meal donated by a community member is one of the most comforting things that we can offer - and the youth love the food!"  
The Fletcher Free Library works to inform, enrich, and nurture a community of lifelong learners. Their work within Burlington helps to encourage economic, social, and cultural growth. Fletcher Free helps to put on the annual Green Mountain Book Festival and the Non-Fiction Comics Fest. They are an important cultural institution and a vibrant partner to the greater Burlington community. Volunteers assist with a host of responsibilities to ensure the community of Burlington has access to materials that foster lifelong learning.
Image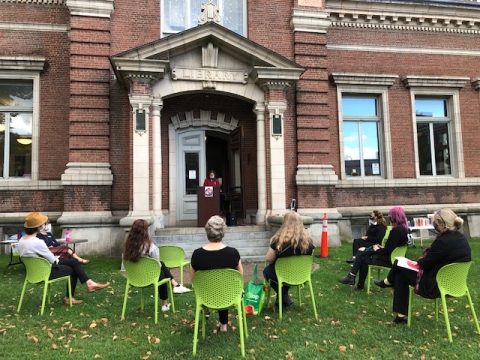 Gale Batsimm, the Development Manager for Fletcher Free, said, "The Fletcher Free Library truly appreciates the City Market members who volunteer at the Library. We have so many ways that volunteers can pitch in, from shelving books to supporting specific events or programs. FFL strives to serve everyone in the community with amazing free programs, services, and materials. Your volunteer efforts help make that possible."
Finally, The People's Farmstand is a Burlington-based farmstand that works with The People's Kitchen to host weekly pop-ups that provide free local, organic produce in New American and working-class neighborhoods.  They believe that all people should have access to food that is culturally significant and is produced using environmentally conscious methods and fair labor practices.
Image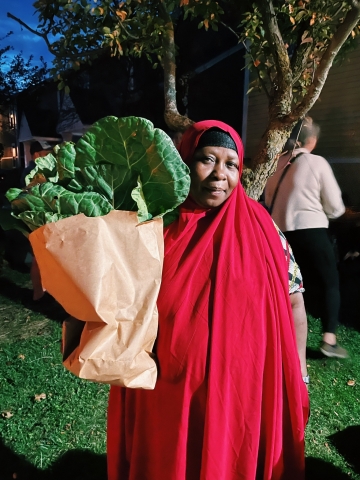 They aim to break down barriers that may inhibit folks from attending the typical farmers market experience, such as transportation and cost. Volunteers can assist by gardening, helping at pop-up farmstands and transportation to load and unload produce.  
We are so excited to welcome Spectrum, the Fletcher Free Library, and The People's Farmstand as Community Outreach Partners. If you are interested in learning more about Member Work, our Community Outreach Partners, or signing up for an orientation, check out our Member Worker page for more information!