COTS Tree Sale Impact: Planting Trees with the Intervale Center
This is a guest blog from the Intervale Center.
This past winter, the Intervale Center partnered with the Committee on Temporary Shelter (COTS) and City Market for their annual COTS Tree Sale. For every tree sold to benefit COTS in December, the Center planted a tree this spring - that's 750 native trees planted across the state in honor of the crucial work COTS does for our community.
Image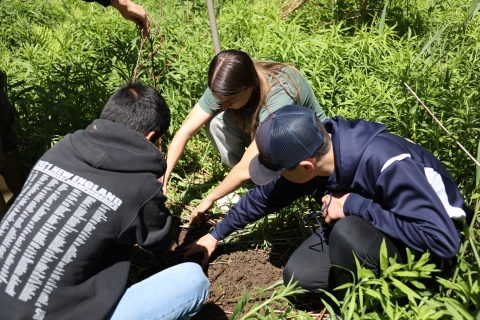 This planting season, the Intervale Center's Conservation Nursery also celebrated its 20-year anniversary. The large-scale ecological nursery has been dedicated to growing native trees and shrubs for statewide restoration projects since 2002. 
Many stems from the COTS sale were used in restoration projects right in Burlington's Intervale. The Intervale Center partnered with Audubon Vermont, One Tree Planted, and Digger's Mirth Collective Farm to transform a former vegetable field into a future habitat for birds and pollinators by planting bird and bee-friendly trees and shrubs. A similar pollinator planting project was also implemented on the edge of a field at Intervale Community Farm in partnership with Audubon Vermont and the Lake Champlain Chamber of Commerce.
Additional stems were planted as part of statewide restoration efforts in partnership with the Norwich Conservation Commission, Marshfield Conservation Commission, and the White River Natural Resources Conservation District. Planting sites included Brown's Middle School in Jericho, the Huntington Public Library, and Essex High School, where stems were planted onsite with students. These trees are growing Vermont's future by maintaining a healthy ecosystem and helping people steward the land.
Native trees are crucial to climate adaptation and mitigation – they stabilize soils, protect water, capture carbon, and provide habitat. Stems planted from the COTS Tree Sale will grow to beautify and protect Vermont's natural landscape and waterways. 
Image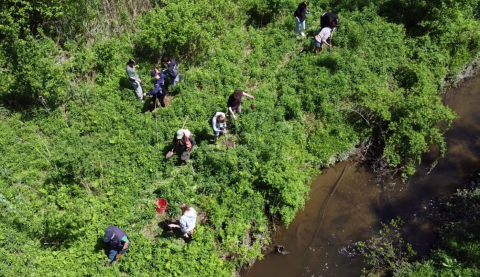 The Intervale Center and COTS have also partnered since 2012 to provide fresh food to families experiencing houselessness. The Intervale Center's food rescue team works with local farms to harvest produce that would otherwise be discarded to distribute to organizations, including the COTS Daystation, where community members experiencing houselessness can gather and cook together using the fresh produce.
Thank you, City Market and its Members, for making these tree-planting projects possible!