FY 2019 Annual Report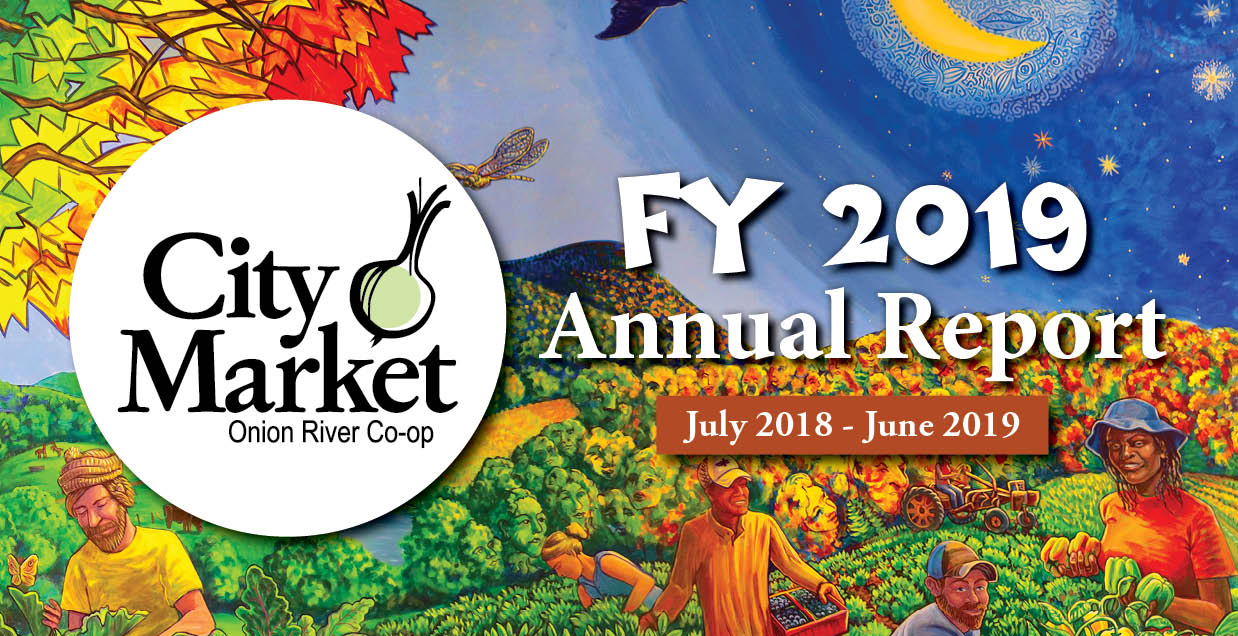 Board President's Letter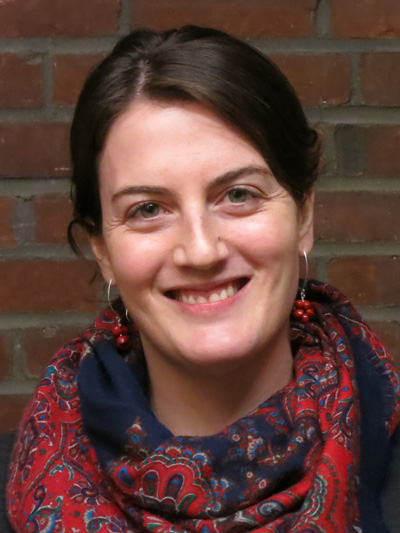 There is a lot to take pride in with our Co-op. After successfully growing to two store locations, we now serve over 12,800 Members and employ over 330 people in our community. This time of growth is also a moment of self-reflection as an organization. Even with all of the good work we are accomplishing – from addressing food access to supporting our staff – we recognize that expansion has presented many new challenges for our business. For our part, the Board of Directors looks to our Global Ends and Cooperative Principles to guide the way forward.
One particular focus for us is Cooperative Principle 2, a foundational component of all cooperatives: Democratic Member Control. The value of electing us to represent your interests, and the responsibilities that come with that, are not taken lightly. Board Members are tasked with ensuring that the Co-op's policies and direction represent the diverse views of our Membership, that the business maintains strong financial health, and that our community is served in a myriad of ways. As a group, we are thorough and comprehensive in our thought process and decision-making. We strive to be accessible and transparent so that we may share our work with you and listen carefully to your voices. We want you to know what the Board is discussing and monitoring, and we want to hear your questions, ideas, celebrations, and concerns. Hearing your thoughts helps us better represent your perspectives to our General Manager. A well-informed and engaged membership means a stronger Board, and a stronger Board can better address the diverse needs of our ever-growing Co-op community.
Being able to vote for the policymakers of your local grocery store is quite unique. Imagine if every business, large or small, openly welcomed that level of participation. Imagine the impact we could have together nationally or globally, and especially right here in our own community. At the end of the day, Onion River Co-op exists for more than just healthy food choices; we exist for the betterment of our stakeholders and broader community.
Thank you for being a part of this cooperative venture! Together, let us continue to foster stronger connections where our work is fruitful, where our community is prosperous, and where all are welcome.
In Cooperation,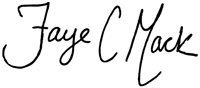 Faye Mack
Board President
 
General Manager's Letter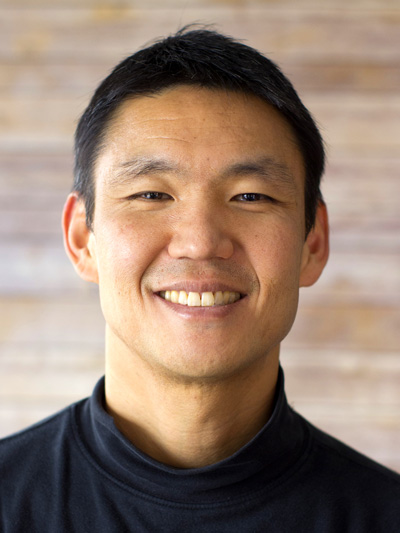 Reflecting on Fiscal Year 2019, there are many successes to celebrate and challenges to embrace. Overall, our first full financial year as a two-store cooperative saw many positive steps forward, and for me, that progress all boils down to people – our amazing staff, committed Members and customers, industrious farmers and producers, and inspiring community partners. The Co-op would not be what it is today without our interconnected community and we are so grateful.
It's easy to tout the ways that our cooperative continues to thrive. We outpaced our sales projections, increased our sales of local and Made in Vermont items, boosted the spending power of our Food for All Members, and more. Our hybrid grocery model remains competitive in a tightening marketplace. At the core of this success is our staff who go the extra mile every day to ensure an exceptional customer experience.
In this regard, the end of FY 2019 also marked the start of contract negotiations with our employee union, UE Local 203. This process offered an opportunity for Management and Union teams to collaboratively work toward an agreement that best represents all employees and is in line with Co-op values. Many hours of thoughtful negotiating led to a new three-year contract that continues the Co-op's commitment to supporting its people.
While this year exceeded expectations by many metrics, there were also a number of challenges that we confronted. Record low unemployment in Burlington posed recruitment challenges. The need to assess our overall infrastructure needs has become apparent, especially given how busy our Downtown store has been over the years. We also experienced some interesting fluctuations in Membership numbers where, even though Membership has grown 16.5% over the last four years, we saw a slight dip this year. We recognize the need to explore new ways to enhance and highlight the benefits of Membership. Stay tuned for new membership benefits in the coming year.
The collective efforts of all our staff make our success a reality every day. It is because of them that I remain optimistic and proud of how we serve you, our Members, customers and broader community in the cooperative spirit.
Cooperatively Yours,



John Tashiro
General Manager