Celebrating 50 Years of Food with Purpose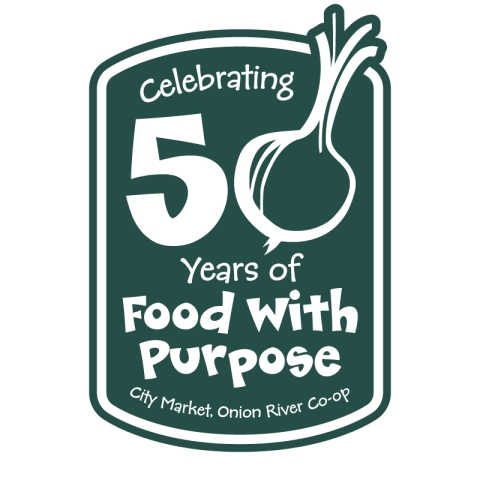 City Market is Turning 50 This Fall!
In September 1973, Members of the Onion River Co-op came together to provide good food to our community. Across four storefronts, two names, 12,000 Members and 50 years, we've continued that journey. This fall, we're celebrating all we've accomplished together, and looking forward to the next 50 years!
Join Us!
What: An outdoor, all-ages celebration of food and community
When: September 23, 2023, from 1:30pm to 4pm
Where: The Great Lawn at Hula, 50 Lakeside Avenue, Burlington, VT
We'll be joined by some of our amazing local vendors for free bites and sips all afternoon. Whether you're looking for something sweet, savory or refreshing, we'll have delicious options for all. Enjoy great local food from Jones the Boy, Sherpa Foods, Pitchfork Pickle, McKenzie, Ben and Jerry's, Cabot, Feeding Chittenden's Good Food Truck, O Bread, Krin's Bakery, Stewart's Bakery and - of course! - food from City Market's Prepared Foods department. We'll also have drinks from Brio Coffeeworks, Plink, Young at Heart, Upstate Elevator Co., and Queen City Kombucha.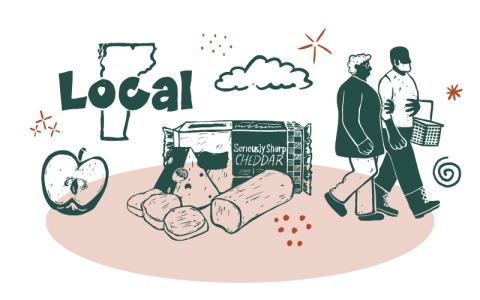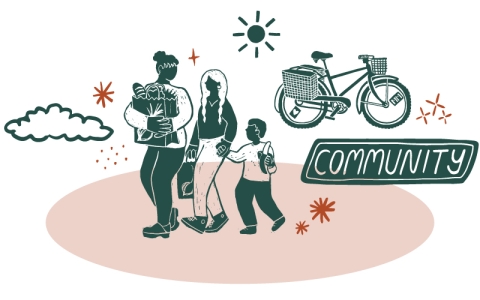 Powered by the Jambulance, we'll have live music from the amazing Dusk Quartet and featured vocalist Mary Esther Carter throughout the afternoon. Plus, there will be plenty of fun outdoor activities for cooperators of all ages, including face-painting courtesy of Little Artsy Faces, lawn games, hands-on art, and more!
Navigating to the Event
Our 2023 Member Meeting and 50th Anniversary Celebration will both be held on the Hula Lakeside campus. Member Meeting will be held in Hula's building at 50 Lakeside Avenue. Our 50th Anniversary Celebration will be held on Hula's Great Lawn. If you are driving to the event, please park in Hula's offsite lot on Lakeside Avenue. If you are biking to the event, your best exit from the bike path is to the north of Lakeside Avenue. Bike parking will be provided courtesy of Local Motion. Check out blue pins and yellow highlighted parking areas on the map below for all key locations for these events!