We ♥ Local Beets Recipe Competition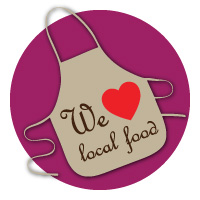 Lettuce turnip the beet on local food this winter by shining the spotlight on that beloved underground sensation: beets! Roasted, shredded, or pickled, these nutritious little roots add flavor and a punch of color to a variety of dishes. Give us your best beet recipe and you could win $100 to City Market and 5 pounds of local beets!
Local beets are available deep into the winter, which means you don't have to wait until summer to flex your localvore creativity. Beets taste great in everything from soups to salads, tarts to tacos, and even desserts! We're searching for Vermont's favorite use of these little red or golden gems.
Top 3 Finalists and a Winner!
With 35 fantastic submissions, our panel of judges chose 3 finalists to move on to the next round. Thanks to all who entered recipes!
The top 3 were sampled at the Burlington Winter Farmers' Market on March 1 and the public voted on their favorite. The top vote-getter was Locavore Latkes by Sarah Bhimani. Sarah won a $100 gift card to City Market and 5 pounds of local beets. Congratulations, Sarah! The two runners-up in the competition were Peter Burns and Caitlin Elberson.
Click below for each of the top 3 recipes to make at home yourself.

They Got the Beet! This year's recipe contest coincided with City Market's annual We ♥ the Intervale Center Fundraiser Week where customers can buy a $1 Heart to support the Intervale Center. For each recipe submitted during the competition, an additional $1 Heart was purchased to bolster their work in strengthening community food systems. We ♥ the Intervale Center!
The Fine Print
Recipes can be your own creation or adapted from other sources
All submissions must include a detailed ingredients list and directions
Recipes can be submitted electronically at www.citymarket.coop/we-heart-local-food or on paper at the Customer Service Desk
Our panel of judges will vote for their top three favorites
The three finalist recipes will be sampled at the Burlington Winter Farmers' Market on Saturday, March 1 where people will be able to vote for their favorite
The top vote getter will be notified on Monday, March 3 and will receive a $100 gift card to City Market and 5 pounds of local beets
All About Beets!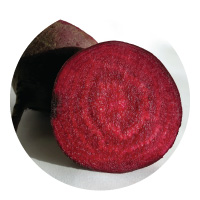 Red
Sweeter and juicier. Great for roasting and pickling, among other classic uses.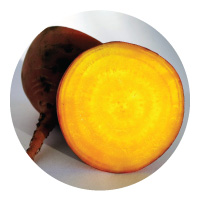 Golden
A bit less sweet, but bright yellow on the inside. Try grated over a salad.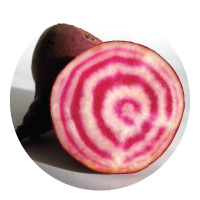 Chiogga
Drier with a hint of radish. Circular rings on the inside add a pop of color.
Need some beet-spiration? Check out recipe archive for beet-focused dishes.