Seeds of Spring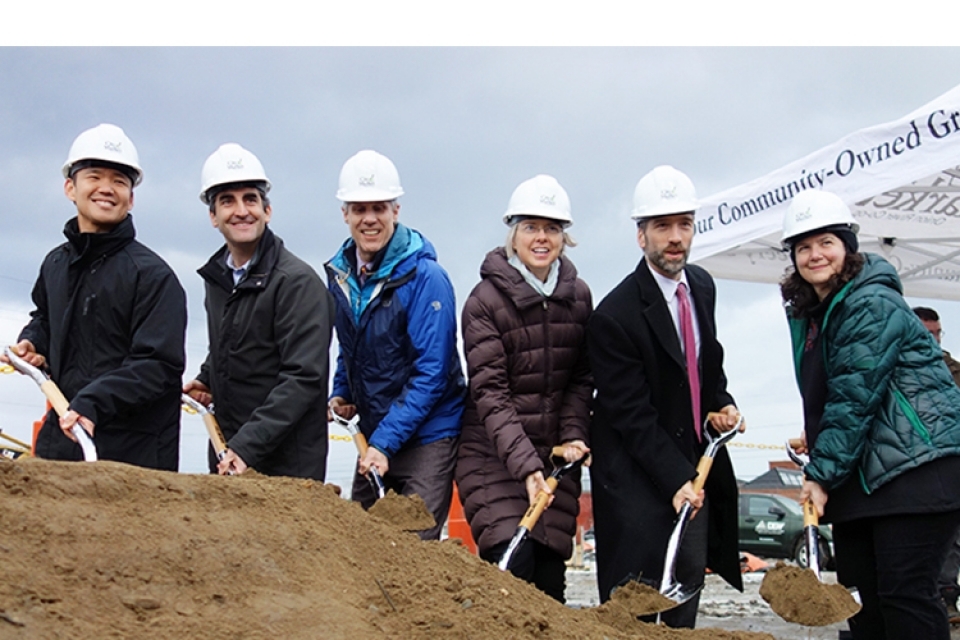 By John Tashiro, General Manager
It's hard to believe how quickly the snow has melted away with the recent arrival of warmer temperatures in March. I heard we recorded the warmest temperatures on record in Vermont last month along with many others cities across the country. Considering the vitally important role that snow and ice have with the earth's climate system, from helping to regulate the temperature of our planet's surface to filling the rivers and reservoirs once that snow melts, I hope we might still have a few flurries in these last season ending weeks.  
As we welcome the imminent arrival of spring, you have probably noticed the wide variety of seeds on offer at the Co-op. Growing your own vegetables, herbs and flowers is truly a magical experience from preparing the soil, planting your seeds and witnessing the first buds peek out of the ground to nurturing, watering and harvesting any for eating where possible. As you may know Burlington has a long history of community gardening, dating back to the city's first garden at Cliffside Park (now Oakledge) in 1972. The City of Burlington, through the Burlington Parks and Recreation Department, now maintains a network of 14 community and neighborhood garden sites with more than 500 garden plots, with the largest site in the Intervale. The City is also home to several independent neighborhood and group gardens, school gardens, and garden education programs, many of which were founded and supported by one of our long time Community Outreach Partners, the Vermont Community Garden Network. 
Continuing on the theme of sowing seeds, we are having our 3rd Annual Co-op Patronage Seedling Grant celebration on Monday, March 13th at the Co-op. We started our Co-op Patronage Seedling Grants program back in 2015 as a way to support innovative local food system projects with funding from our uncashed Patronage Refund checks. Each year, a Member Grants Committee meets to review grant requests from non-profit organizations and make funding recommendations to the Board. This year, we will be funding eight grant requests totaling over $40,000. We have invited Burlington's Mayor Weinberger and Vermont's Agency of Agriculture, Food and Markets' Secretary Anson Tebbetts to speak at our celebration and hear from this year's grantees.
I also wanted to share some exciting news about the Co-op's leadership, what I would describe as a key part of seeding and adding nutrients to our Co-op soil to best support growth. Over the last seven months, we have hired Kim Nolan as our Director of Human Resources, Tim George as our Director of Finance, Lynn Ellen Schimoler as our Director of Purchasing and Merchandising, and Eric Pierce as our Director of Operations. These new Co-op leaders join our existing team with Allison Weinhagen as Director of Community Engagement and Kyle Larson as Director of IT, who have each been with us about 12 years. As a new team, we will continue to thrive and strive to provide a healthy eco-system to serve you, our staff and broader community for many years to come.
Lastly, we are continuing to make great progress with construction of our South End store. Our official ground breaking ceremony last month was a success and marked another key milestone in the Co-op's wonderful 43+ year history. We appreciated Mayor Weinberger's thoughtful remarks and now look forward to planning for our grand opening celebration! Currently, the foundation work on the site is complete and steel is arriving this month to begin developing the building structure. Everything remains on schedule to open the store by mid-November and I will certainly keep you updated with our progress. 
As always, we are grateful for all of your continued support. We looking forward to seeing you at the Co-op and we wish you our very best as we head into spring!