Spring Projects and Progress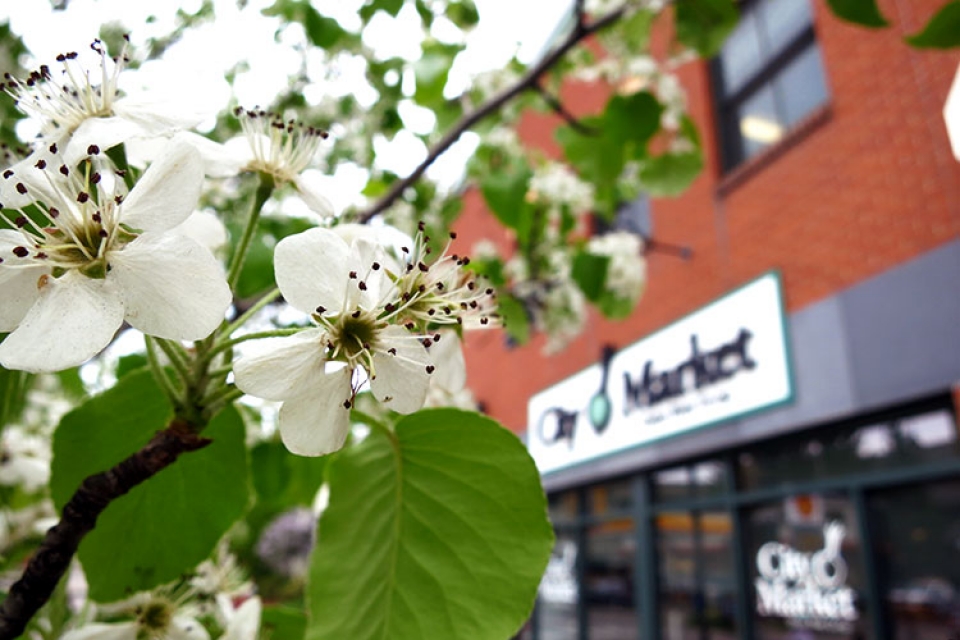 By Pat Burns, General Manager
Here are some updates and new projects currently in the works, just in time for spring!
Vermont's Right to Know
We are pleased that both Vermont's House and Senate have passed the GMO labeling bill on to Governor Peter Shumlin for his signature. I was impressed by the efforts of all the Vermont Food Co-ops combining resources to support Vermont's Right to Know campaign, helping make this legislation a reality. While we all know it will be some time before the bill is enacted, it was a courageous and very thoughtful act on the part of our state legislators to support it. Curious to learn more about GMOs? Come to our panel discussion on May 21 at ArtsRiot.
New Delivery Van
We have just finished negotiations to procure a smaller, more efficient delivery vehicle. For the past 10+ years, the City Market van has served us well, however, it really doesn't offer a "green" message in line with our many sustainability initiatives. We may continue to use it for less frequent needs, but for the majority of our catering and delivery services, you'll soon be seeing a new Ford Transit in the lot.
Parking Lot Purchase
We are making good progress in our negotiations with the City of Burlington to buy the land at 82 South Winooski Avenue, on which our store currently sits. This is one of those long-term decisions that will benefit the Co-op and our Members for many years. As much as this is an economic decision, it is also a statement from the Co-op to our Members, our shoppers, our community and to the City of Burlington that we will continue to be a good partner long into the future.
Reverse Osmosis Water in the Café
Unless you dine in our café, you might not have noticed the recent change in water dispenser. We recently upgraded from a water cooler that required 5 gallon jugs to be replenished many times during the day. Our ever-resourceful Facilities Department installed a new direct water line feed from our Reverse Osmosis machine to the café. It will supply water on a continuous basis and, more importantly, it will reduce all of the trips and labor required to move those unwieldy water jugs into the café and into the machine without dumping gallons of water on the floor (definitely a learned skill!).
Retractable Awning and New Bike Racks
Another Facilities Department initiative will soon be visible in the back parking lot. We'll be installing a retractable awning, covering the ramp that our employees and many of our farmers and vendors use to get into the building. In the middle of the winter, with snow and ice accumulating on the ramp, it's not easy to safely maneuver product up the ramp. The safety factor alone makes this upgrade worthwhile. In addition, we will also be installing more bicycle parking (which will be covered by the awning) as more and more employees and customers bike to the Co-op throughout the year. This will not be your average bike parking and will more efficiently use the space available. Stay tuned for pictures and more updates once these are installed!
Expanded Refrigeration
On the theme of the efficient use of space, we are researching the viability of using some of our back parking spots, closest to the funeral parlor, for outside refrigerated storage. Our existing coolers are overtaxed and undersized for our current and future needs. While we haven't made any final decisions, we are seriously considering our options.
These are some of the many projects on the Co-op's plate this spring. We'll continue to keep you updated on how we plan to improve the store with an eye on efficiency, effectiveness and the overall shopping and working experience. Please feel free to share your thoughts and introduce yourself the next time you're in the Co-op!
Thanks,
Pat