The Dish
City Market and the Intervale Center have teamed up to create a new exploratory series called The Dish. With support from ArtsRiot, we'll host quarterly panel discussions to dive into hot food issues with the help of local experts.
Field Trip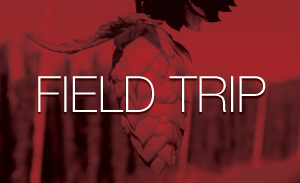 This tour has been cancelled. We apologize for any inconvenience.
Sunday, June 29, 2014
Departs from City Market at 9:00am
As a follow-up to The Dish II: GMOs & You panel discussion, let's head into the field to get an up close look at a few local farms. We'll visit Dish panelist Heather Darby's outdoor office, the UVM Research Farm in Alburgh where she tests new crop systems, including small grains, hops, and even crops for fuel. Then we'll visit Blue Heron Farm in Grand Isle, where farmers Christine and Adam raise food they feel comfortable feeding to their children. We'll meet their chickens and learn about their pastured, organic eggs.
Transportation is provided. Limited spaces are available and our farm tours fill up quickly. Reserve your space today for this unique opportunity.
$20 City Market Members, $25 general public
The Dish Recap
Resources
The Dish II: GMOs and You
Wednesday, May 21, 2014
5:30pm – 7:00pm
ArtsRiot, 400 Pine St
Doors open at 5:00pm.
Cash bar. Snacks by City Market and FREE ice cream from Ben & Jerry's!
Our exploratory series continues with an evening focused on genetically modified organisms. What is the role of genetic engineering in farming and the foods that end up on our shelves? What does the science tell us? How does corporate interest play a role? How should this technology be monitored and regulated? We'll unpack the issues surrounding the GMO debate and get clarity on what the everyday consumer should know. Now with an even longer Q&A session – come prepared with a question or two!
Sponsored by ArtsRiot
FREE! $5 suggested donation to benefit the Intervale Center accepted online or at the door. RSVP on Facebook or by emailing ttaylor@citymarket.coop.
RSVP  Donate to Intervale Center
Meet the Panel
Moderated by Alison Nihart, UVM Food Systems Initiative
Thanks to Ben & Jerry's for donating ice cream for this event. Did you know that they are going entirely GMO-free later this year?

Meet Our Moderator
Alison Nihart is the Assistant for the Food Systems Initiative – UVM's university-wide transdisciplinary initiative to promote food systems research, education, and outreach. Alison graduated from UVM in 2012 with a master's in Natural Resources. Her thesis research project looked at urban agriculture policy in Burlington, VT.
In her free time, she serves as Facilitator for the Burlington Food Council and can be found wandering around local farmers' markets.
Check out some of Alison's work on the UVM Food Feed Blog.
Past Dish Topics