What's in Store in the New Year?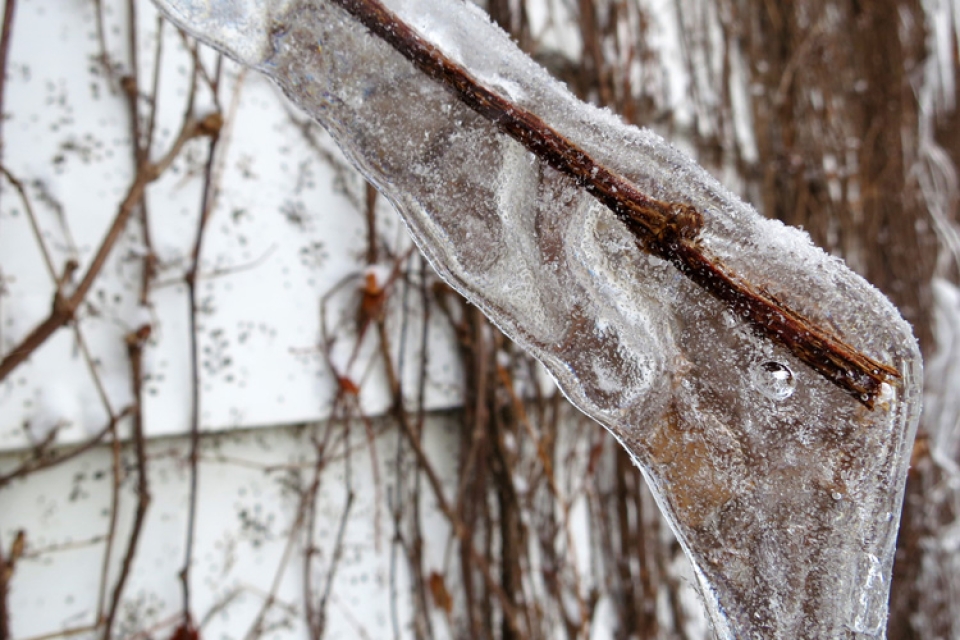 By Pat Burns, General Manager
Welcome to 2014! Let me start by wishing you all a very happy and peaceful New Year; I'm excited about all that we will accomplish in the coming year. That we were able to do so much this past year is a tribute to the staff of City Market, to our loyal and dedicated Members and to the community of Burlington that we serve.
Like you, we're curious about what the New Year will bring! Here's a small sampling of what some predict will be popular food and grocery trends in 2014. See the following bullet points for what your Co-op has covered!
Social Responsibility. Consumers continue to be interested in businesses that align with their particular beliefs and views and that support likeminded initiatives. We support twelve different non-profits each year with our Change for Local Non-Profits program that donates a nickel for each bag our customers reuse in any given month. We sponsor a number of different events in our community and we donate to and partner with organizations that are working to alleviate childhood hunger and strengthen our local food system (like Burlington School Food Project, the Intervale Center, the Boys and Girls Club of Burlington, and Hunger Free Vermont). All of this work ties back to our Global Ends and our Cooperative Principles.
High Tech Shopping. More and more customers are shopping online, looking up products online or making product comparisons online. While we don't have plans to offer online shopping (beyond gift cards) anytime soon, we do make use of technology throughout the Co-op. We've started using codes that can be scanned which provide additional information in-store, audio files for sales fliers (for visually impaired customers), an updated website, and we've added some boards on Pinterest. (For readers not familiar with Pinterest, it's what some might describe as a "virtual inspiration board" where you can "pin" items online and group them into different categories.)
Culinary School. Grocery stores are becoming the new culinary classrooms for their communities. Your Co-op already offers a wealth of class options each month at no or low cost for community members! These classes are held at the Co-op and at various locations around Burlington. For a full class listing, visit our calendar online.
What else will we be working on this year that you won't find in a food trends report?
GMO Labeling. We're continuing to partner with Vermont Right to Know GMOs (RTK) to educate staff and consumers about GMO labeling in Vermont. The RTK Coalition is also sponsoring a GMO Labeling Lobby Day at the Statehouse on Thursday, January 16 from 12pm to 5pm. The day will include a rally, teach-in, networking, talking to Senators and a honk and wave. You can find more information and register online.
Diversity Training and Initiatives. We're working with local consultants to make diversity training part of our orientation for new employees and part of an ongoing engagement series here at the Co-op. Stay tuned for more details!
 
Supporting Our Local Food Economy. This spring, uncashed Patronage Refund checks from Members will be donated to the Vermont Farm Viability Program, a program of the Vermont Housing and Conservation Board. Over the past ten years, they have provided 400 Vermont farmers with in-depth business planning, with the goal of improving the economic viability of our working landscape. Funds received from uncashed Patronage Refund checks will go towards:

Matching farmers with business planners to make individualized plans for improved profitability, growth, or new enterprises ; and
Building and expanding the Vermont Farm Viability Program's strong network of farm business planners to keep up with the quickly changing local food industry.
 

A Second Store. I know it's been a while since we've updated you on our second store plans. We've been putting in plenty of work behind the scenes, but we're not able to share potential locations just yet (beyond our usual "Pine Street corridor" mantra). We're hopeful that 2014 will be the year we start our community engagement process and more detailed planning to share and enhance the vision of our second location!
Thanks for all of your work to make 2013 a successful year at the Co-op! We look forward to exceeding your expectations in 2014! To give us a head start, we'd love your feedback on a quick one question survey—really, just one question. (We'll take responses through Monday, January 13).
Thanks for your patronage,
Pat