Leadership Team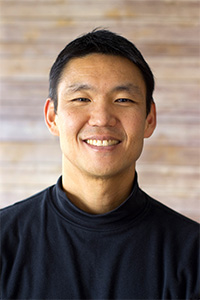 John Tashiro
General Manager
25 years of living and working across four continents has helped shape John who brings a diverse and international background to the Co-op. His experience spans from the corporate world managing global beverage brands and projects such as the Olympics Games to the last decade in non profits organizations addressing poverty in developing countries through Fair Trade and finding environmental solutions at 1% for the Planet. John is driven by a restless curiously and abundance of optimism and energy to continuously search for ways to do more good and do well, something that aligns beautifully with the Co-op's Global Ends and values.
Since joining in 2015, John has been busy preparing the Co-op for its next stage of evolution with the expansion into the South End and potential Old North End along with other opportunities. "It is truly an honor and privilege to serve the Co-op, its members and broader community, and help build on its incredibly deep, rich and successful history" says John.
John earned a BA in International Business and Economics from Sophia University (in Japan) in conjunction with The University of Pennsylvania. A formerly ranked tennis player, John still enjoys befriending the fuzzy yellow ball, but these days, can be found more often taking advantage of the great Vermont outdoors hiking, cycling and sledding with his family.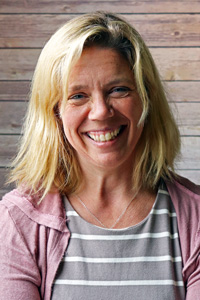 Allison Hope
(Formerly Weinhagen)
Director of Community Engagement
Allison has been at the Co-op since 2004 with roles in both the Finance and Human Resources Departments. Allison grew up in Essex, Vermont, left briefly to get her Bachelor's at Holy Cross in Massachusetts and then returned to get her Master's at St. Mike's. After that, she tried a short stint in central Michigan, but found that raising her son in Vermont was more her speed. Allison started in the finance and human resources realm at Green Mountain Propane (at one time owned by Green Mountain Power and then Vermont Gas Systems), UVM Medical Center and CCTA. After 6 years at City Market, she joined the Community Engagement department and has enjoyed building that amazing team and working with the Co-op's many community partners!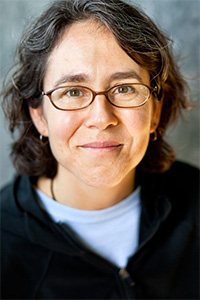 Kim Nolan, PhD.
Director of Human Resources
Originally from Maryland, Kim always knew she would reside in Vermont. Kim came to Vermont for college and then took a year to be ski bum and instruct at Stowe. She spent time in Boston for her M.Ed., and in Western MA to work for the Dalai Lama, she also spent time in Washington, DC starting a company with her father.  Otherwise, Vermont is home and where she has raised her daughter. Her work life has been varied and has includes directing a community based mental health program, department chair and professor in higher education, program officer at a think tank, senior underwriter in a commercial mortgage banking company partnered with Wall Street firms. Through the Dignity Foundation, Kim is a consultant for mindful education and contemplative leadership, a hospice volunteer, and a Buddhist chaplain. She now serves as Director of HR for us at City Market.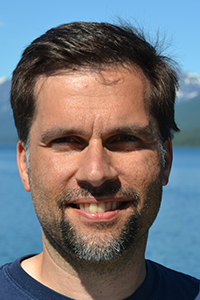 Tim George
Director of Finance
Tim is a 5th generation Vermonter and his great-grandfather owned and operated a corner grocery store in the Old North End of Burlington more than a century ago. Prior to joining the City Market team in 2016, Tim held finance-centric roles at three large and highly entrepreneurial Vermont-based companies -- Vermont Teddy Bear, Burton Snowboards, and Hampton Direct. Tim graduated with a degree in Finance and Political Science from the Wharton School of Business at the University of Pennsylvania, and earned his MBA at the University of Vermont.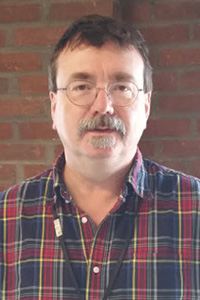 Kyle Larson
Director of IT
Kyle's grandmother's family was from Vermont and she moved Springfield in the 1920s to go to college. His great, great, great, great grandparents, William and Mary Howe, were the first of his family to live in Vermont. They moved to St. Johnsbury sometime in the early 1800s. Kyle has been with the Co-op since 2004 and in his current role as Director of IT, Kyle oversees the technical infrastructure of the Co-op. In his 20 plus years of experience in Information Technology, he has worked in the GIS, Telecommunications, Banking and Retail industries.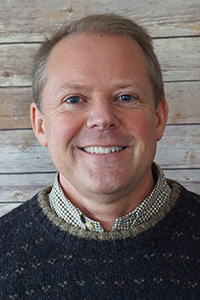 Eric Pierce
Director of Operations
Originally from the Rutland area, Eric has always called Vermont home (just like his parents and grandparents) and made a priority of staying in the beautiful state after college to build a career and raise a family. After an initial stint in sales, Eric has spent the past 25 years as an operations leader and innovator with a variety of firms, including RR Donnelley & Sons and Experian, and for the past 10 years with Questech, a dynamic Central Vermont-based manufacturer.  Eric has an undergraduate degree in Management and Communications from Castleton University, earned his MBA from Marist College in Poughkeepsie, NY, and is an APICS Certified Supply Chain Professional (CSCP). During his downtime Eric enjoys camping & hiking in the beautiful green mountains and, as an avid scuba diver, spends as much time as possible underwater, which has included the exploration of a number of wrecks in Lake Champlain, many not far from the Burlington waterfront.