Don Schramm Community Service Award
Do You Know a Co-op Champion?
The Don Schramm Award was created by City Market's Board of Directors in 2002 to recognize outstanding contributions to our community by a Co-op Member. Nominations are accepted every summer and the award is presented at our Annual Member Meeting each fall. The nominations for the 2014 Award were due by August 4, so start considering Members for next year! Criteria includes: being an active Member of the Co-op, having an outstanding commitment to cooperative principles, sharing visionary leadership, or participating in service to the community. This year, nominations are due by Monday, August 4, 2014. Please feel free to contact Liz Dykes, Member Services Coordinator, by email, ldykes@citymarket.coop or by phone at 861-9707.
Who's our 2014 Co-op Champion?
RSVP for this year's Member Meeting where we'll make the announcement about the 2014 Don Schramm Award recipient. Otherwise, keep your eyes on this page and we'll announce it here on or around September 18. And start thinking about who you'd like to nominate next year!
In 2013, the award went to Jason Frishman!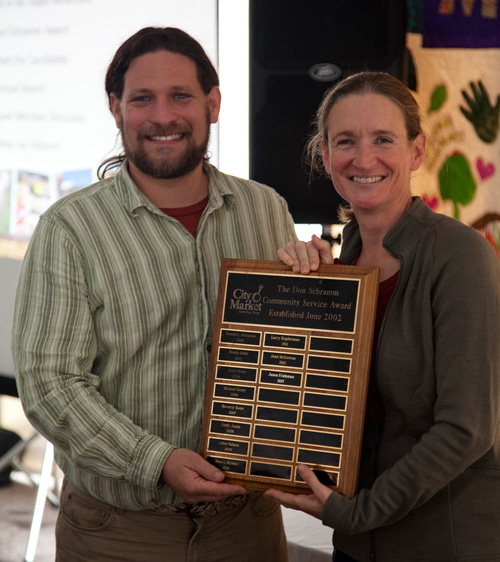 Jason Frishman received the Co-op's 2013 Don Schramm Community Service Award at our Annual Member Meeting on October 5.
Jason teaches a variety of great fermentation classes at City Market. He is passionate about sharing food skills as a way to empower people and help them live healthy, fulfilling lives. By day, he's a therapist up the road at Networks, on weekends he runs the FolkFoods stand at the Burlington Farmer's Market, and in the evening he moonlights as one of our class instructors, showing people what to do with healthy, local vegetables!  Congratulations, Jason!
In 2012, the award went to Jenn McGowan!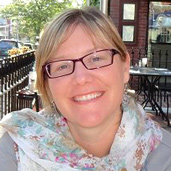 Jenn McGowan received the Co-op's 2012 Don Schramm Community Service Award at our Annual Member Meeting on October 6.
Jenn has been active in the farm to school movement in Burlington since 2002. Jenn developed and then managed the Healthy City Youth Farm program from 2002-2009. There, she ran a gleaning project at the Intervale that harvested and distributed 30,000 pounds of surplus produce a year. In 2010, she stewarded Healthy City through an expansion that brought the hands-on farm to school program onto school grounds and broadened its reach to all students in the Burlington School District.
In the spring of 2012, Jenn officially joined Burlington School Food Project staff as the Grant and Program Manager. In her new role, Jenn will continue to empower young people to grow fresh foods that nourish their bodies and enhance their educational experiences, ultimately creating a visible and lasting step in school food change. Congratulations, Jenn!
In 2011, the award went to Larry Kupferman!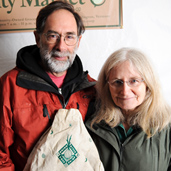 The Board of Directors awarded the Co-op's 2011 Don Schramm Community Service Award to Larry Kupferman.
Back in 1973, Larry Kupferman was one of the signers of Onion River Cooperative's original Articles of Incorporation, and Larry was also one of the Co-op's first paid employees. He has continued to serve and contribute to the Burlington community ever since, including stints as the Executive Director of the Champlain Valley Office of Economic Opportunity (CVOEO) and currently as Director of CEDO, the city's Community and Economic Development Office.
Larry's story is an example of one of the great possibilities embedded within the cooperative model: a person can step into a community-owned and democratically-controlled cooperative at whatever level of interest and ability they have. They can learn and grow within the cooperative -- and can then use what they've learned as they find other ways to serve the community. All of our members, employees, and board members can take a bit of inspiration from Larry's example! Congratulations, Larry!
In 2010, the award went to Jess Hyman!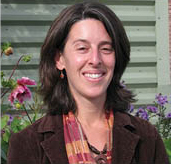 The Co-op's 2010 Don Schramm Community Service Award was given to Jess Hyman. Hyman was nominated through her volunteer work with Grow Team ONE and the Archibald and Riverside Neighborhood Gardens. The Co-op member who nominated Jess writes: With her leadership, many of my neighbors have access to organic, healthy vegetables. Classes are also available in learning to preserve and cook their harvest with her help. Jess has a very warm and welcoming heart. She is able to reach out to our very diverse community and make everyone feel comfortable. All of Jess's work supports the Co-op's mission to promote local access to healthful choices, strengthening the local food system and supporting the cooperative model. Congratulations, Jess!


In 2009, the award went to Abbie Nelson!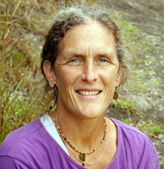 Abbie Nelson is the Education Coordinator of NOFA Vermont and the VT Food Education Every Day (VT FEED) Director involved in all aspects of local purchasing and professional development of school food service. She has been a teacher for over 20 years in regular and special education, and worked on an organic vegetable and flower farm. As part of NOFA Vermont and a VT FEED partner, she has been working in Vermont schools linking Food, Farm, and Nutrition education for 8 years. Her role has been focused on school food by connecting kitchen managers with local farmers, helping farmers with agricultural education on their farms, training school food service personnel, and teaching school staff how to introduce new foods to students. Congratulations, Abbie!
Previous Don Schramm Award Winners:
2008 – Andy Jones
2007 – Beverly Keim
2006 – Michael Healy
2005
2004 – Janet Hicks
2003 – Bonnie Acker
2002 – Don Schramm