The Dish Field Notes: Local Meat
Our moderator for The Dish, Joe Speidel, has been interviewing our panelists and livestock specialists in advance of The Dish I, and also paying visits to local establishments specializing Vermont-grown meat. Here's an excerpt from his notebook.

"I became a farmer through the motivation to be comfortable with the food I ate - to be a responsible meat eater".
Jen Colby, Pasture Program Coordinator, UVM Sustainable Agriculture
www.uvm.edu/sustainableagriculture

"When people think about local meat they think about a sense of community, and trying to develop a relationship with the food and the person that produces that food".
"We can't be too idealistic about these small farms – there is a feel-good aspect to that image but if that idealism is just based on nostalgia (as in, it should be like 1920 forever) that's not realistic."
Joe Emenheiser, Livestock Specialist at UVM Extension
www.uvm.edu/extension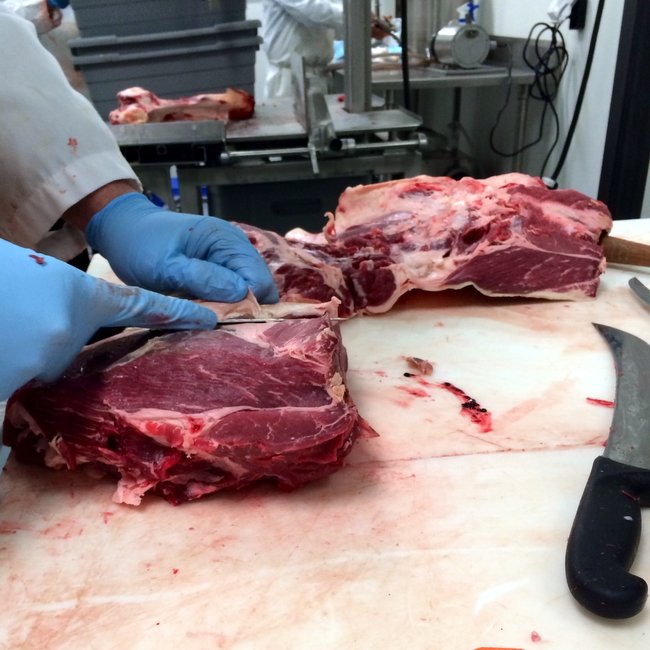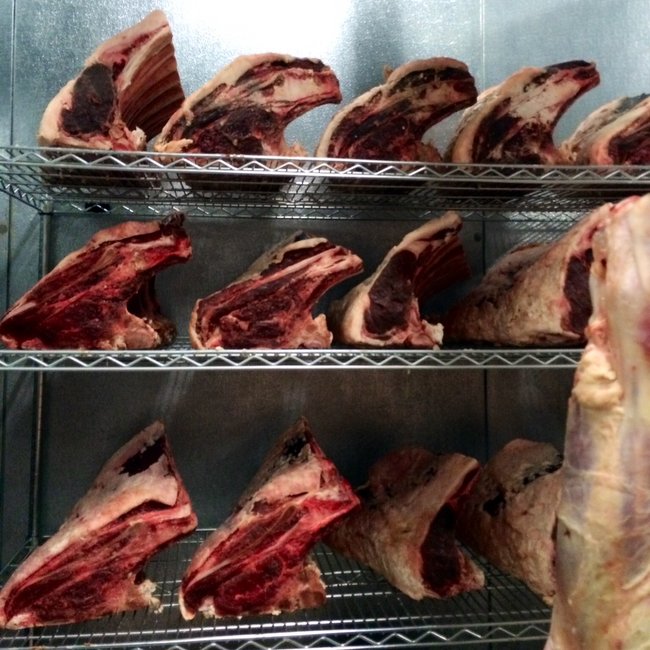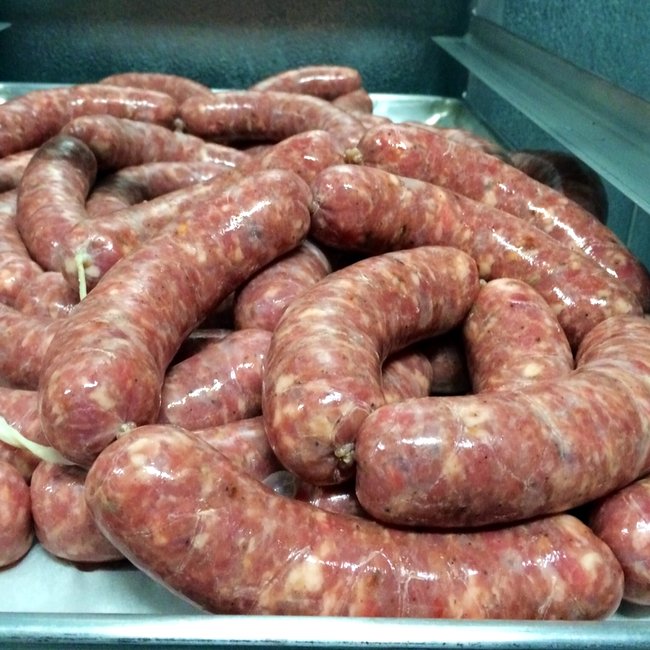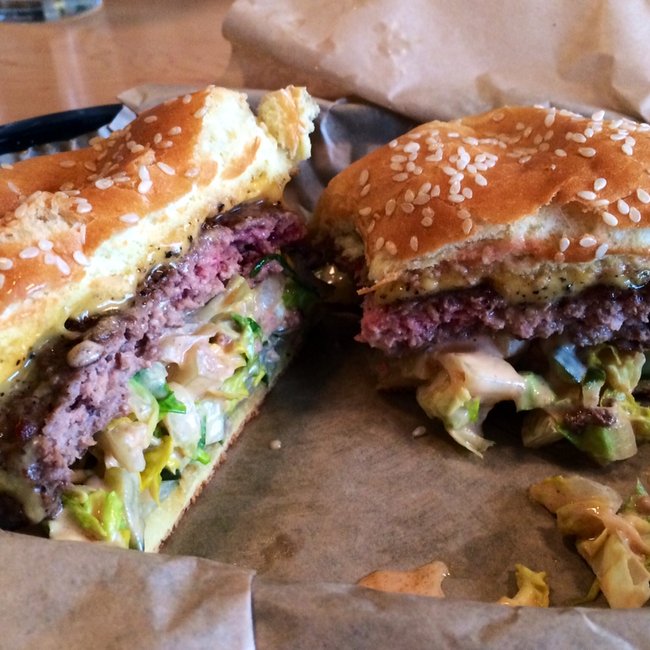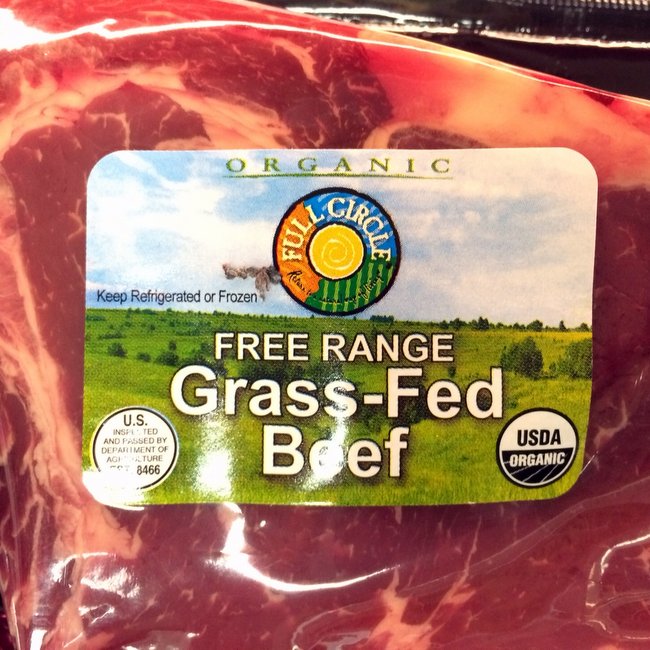 Resources
Production
Joe Emenheiser, Livestock specialist for UVM Extension
joe.emenheiser@uvm.edu
Jen Colby, Pasture Program Coordinator, UVM Center for Sustainable Agriculture
jennifer.colby@uvm.edu
The Center for Sustainable Agriculture advances sustainable food and farming systems in Vermont and beyond. We cultivate partnership, support innovative research and practices, and inform policy to benefit Vermont communities and the UVM campus.
Vermont Pasture Network – UVM Extension
Vermont Pasture Network has been a collaboration between the Pasture Program at the UVM Center for Sustainable Agriculture, the USDA Natural Resources Conservation Service Grazing Lands Conservation Initiative, the Vermont Grass Farmers' Association (VGFA), and UVM Extension. VPN's goal is to work cooperatively with farmers, other state and regional organizations, and agency personnel to promote and enhance successful grass-based livestock production throughout Vermont.
www.uvm.edu/~pasture
Food Systems
Media
Institutional Food
Real Food Challenge at UVM
In 2012, UVM signed the Real Food Campus Commitment, committing UVM to purchasing 20% "Real Food" by 2020 and solidifying the institution's support for the development of a sustainable, local, fair, and humane food system.
www.uvm.edu/foodsystems/?Page=realfood.html&SM=realfoodmenu.html
Real Food Categories
The Real Food Challenge defines "real food" as food that is local or community-based, fair, ecologically sound, and humane. Each category uses specific criteria, such as third party certifications, to determine whether a particular product qualifies as "real food."
Real Food Calculator
How much real food is being purchased by UVM? UVM assesses its food purchases using the Real Food Calculator developed by the Real Food Challenge.
Sustainable Food at Fletcher Allen
Fletcher Allen aims to have the most sustainable health care food service in the country. In 2006, we were one of the first organizations in the nation to sign Health Care Without Harm's Healthy Food in Health Care Pledge to improve the health of patients, customers and the community by providing fresh, local and sustainable food. 
www.fletcherallen.org/about/environmental_leadership/sustainable_nutrition

VT Food System Atlas – VT Farm to Plate Network – VT Sustainable Jobs Fund

Chapter 2: Goals and Indicators for Strengthening Vermont's Food System
Goal 2: Consumers in institutional settings (e.g., K-12 schools, colleges, state agency cafeterias, hospitals, prisons) will consume more locally produced food.
We currently have incomplete information, but the Farm to Plate team's initial estimate is that local food expenditures make up only a small percentage of total food purchases at K-12 schools, colleges, the University of Vermont, state institutions, hospitals, and workplaces. NOFA Vermont's recent institutional purchasing study identified over $11 million in spending that could potentially be replaced with local fruits, vegetables, and eggs. Our key indicator starts with NOFA Vermont's study and will be refined over time as we improve our data collection capacity.
To accomplish Goal 2, many organizations and programs in the Farm to Plate Network are providing matchmaking services between food producers and institutional consumers, working to understand the needs of institutional consumers, and trying to increase local food access at Vermont institutions.