We ♥ Local Food Contest
It's that time of year again and we're excited to announce our annual We ♥ Local Food Contest! This year, we're highlighting the array of local food items available in our stores all month long. We're inviting you to show us how you eat local in the winter months! Each week during February, we'll have a different theme (see schedule below) featuring local produce, dairy, beverages, and pantry staples. Plus! Don't miss our 8.02% Discount Day for Members on February 14!
Week 1: February 1-7 (Produce)
Week 2: February 8-14 (Dairy)
Week 3: February 15-21 (Beverages)
Week 4: February 22-28 (Staples)
We'll be hosting a weekly Instagram contest inviting our community to share all things local by challenging you to submit photos and stories, answer polls, and tag local producers you love. Enter by following the instructions in that week's post, and if you want to create your own post celebrating local, don't forget to tag us @citymarketcoop and use the hashtag #weheartlocalcitymarket to show your support!
At the end of each week, we'll randomly select a winner to receive a prize package of local items valued at $50! Not on social media? We'll also be continuing our themed Meet the Makers virtual class series, and an attendee at each class will also have the chance to win that week's prize pack. Check out the month's schedule of classes on our Class Calendar page!
At the end of the month, we'll pick two entries to win our grand prize: a $100 gift card to City Market and a gift from Kiss the Cook valued at $75.
Prizes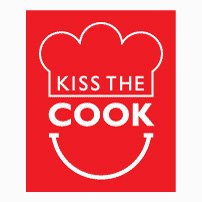 Week 1: Whip up an easy side dish with our roasted roots prep kit full of local veggies!
Week 2: Stock your fridge with a delicious variety of local dairy products!
Week 3: Warm up with VT coffee and chai, then sip your way through a variety of refreshing Made in VT beverages.
Week 4: Fill your pantry with a variety of local grocery staples from our shelves and Bulk department! 
Grand Prize: City Market Gift Card & gift from Kiss the Cook
The Fine Print
To enter online: you must follow @citymarketcoop on Instagram and follow the instructions in each weekly We ♥ Local Food Contest post to be eligible. One winner from the previous week will be randomly selected and notified on the following Monday by noon. This giveaway is in no way sponsored, endorsed, or administrated by or associated with Instagram. Winners must be able to pick up their prize packs from the Downtown City Market location.
Members Save 8.02% on Valentine's Day! 
Looking for something special for that special someone this Valentine's Day? Our next quarterly discount day is happening Sunday, February 14 and it's the perfect time to grab your favorite local products. Members save 8.02% on all Local and Made in Vermont items (excluding alcohol) so just look for the purple shelf tags throughout the store to find locally grown and locally made items. Just one of many benefits of being a Co-op Member!
Need some Local Recipe inspiration?
Check out our favorite themed recipes for each week:
Produce
Honey & Balsamic Glazed Root Vegetables
Garlic Parmesan Smashed Sweet Potato Rounds
Garlicky "Parsotto" with Parsnip Crisps
Dairy
Fresh Fig & Almond Breakfast Cake
Turkey Burgers with Herbed Yogurt Sauce and Goat Cheese
Jack Lazor's Mom's Famous Sour Cream Chocolate Cake
Beverages
Vermont Lamb Rib Roast with Ginger Jack Glaze
Mulling Spice Blend (perfect for spicing up local cider!)
Staples