Grateful for Trees and Tomes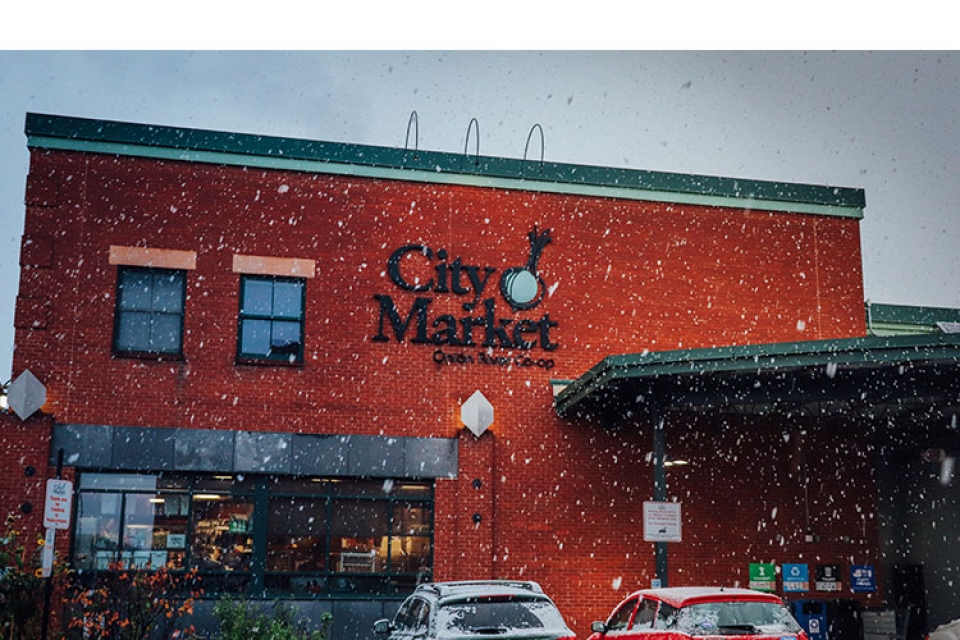 By John Tashiro, General Manager
How chilly it felt last month and apparently it was the snowiest November in Vermont on record! I'm curious to see what Mother Nature has planned for December…
You helped us to create some new Co-op records with all of your support in the days prior to Thanksgiving! You ordered a record 1,050 local turkeys and over 48% of your purchases supported local vendors in the two days before Thanksgiving. Local, which we define as those products grown, raised or predominantly processed in Vermont, remains a key focus as we continue to expand on our more than 2,800 local offerings.
Our staff works hard to create a fun, stress-free shopping environment during this busy holiday season and the vibe just before Thanksgiving in both stores seemed to reflect that. We plan months ahead to ensure we offer what you need to celebrate the holidays in a deliciously tasty and "local" fashion so you can enjoy spending quality time with friends and family.
Looking toward the month ahead, we are excited to usher in our 21st Annual COTS Tree Sale! By the time you read this newsletter, we will have just received our first load of over 400 trees on December 5th from Moffatt's Tree Farm in Craftsbury. This annual tree sale was created to support the work of the Community on Temporary Shelter, one of our long standing non-profit partners. Since 1982, COTS has been providing emergency shelter, services, and housing for people who are homeless or marginally housed in Vermont. They advocate for long-term solutions to end homelessness and we are truly honored to be supporting their great work. We certainly understand why the trees sell out so quickly every year for such a worthy cause and suspect this year will be no different.
New this year, when you purchase a COTS Tree, we'll also have the Intervale Center plant a tree for you somewhere in Vermont! Your tree will be planted in the spring of 2019. Every year, the Conservation Nursery, a program of the Intervale Center, plants 30,000 Vermont-grown, native trees and shrubs along rivers and streams throughout the state. Your tree will live for decades, providing habitat for animals, reducing erosion, filtering pollutants before they reach waterways, and sequestering carbon. 
Lastly, with the upcoming holiday season, I would like to share my passion for reading. One of my favorite community spots to frequent for great reading material is our own Fletcher Free Library. Every holiday season, I like to share some books I've enjoyed on my own or with my family - new ones and old favorites. Here's my list for this year; I'd love to hear what you think and what some of your favorites are!
For Toddlers: The Snowy Day by Ezra Jack Keats
For Children: Edwina by Mo Williams
For Tweens: Wonder by R.J. Palacio
For Teens: The Hate U Give by Angie Thomas
For Adults: The Travelling Cat Chronicles by Hiro Arikawa
As always, thank you all for your ongoing support, as we continue to listen and serve you, our Members, customers and the community, in the very best way we can. Wishing you all a very Happy Holidays and wonderful New Year.