Celebrating 15 Years Downtown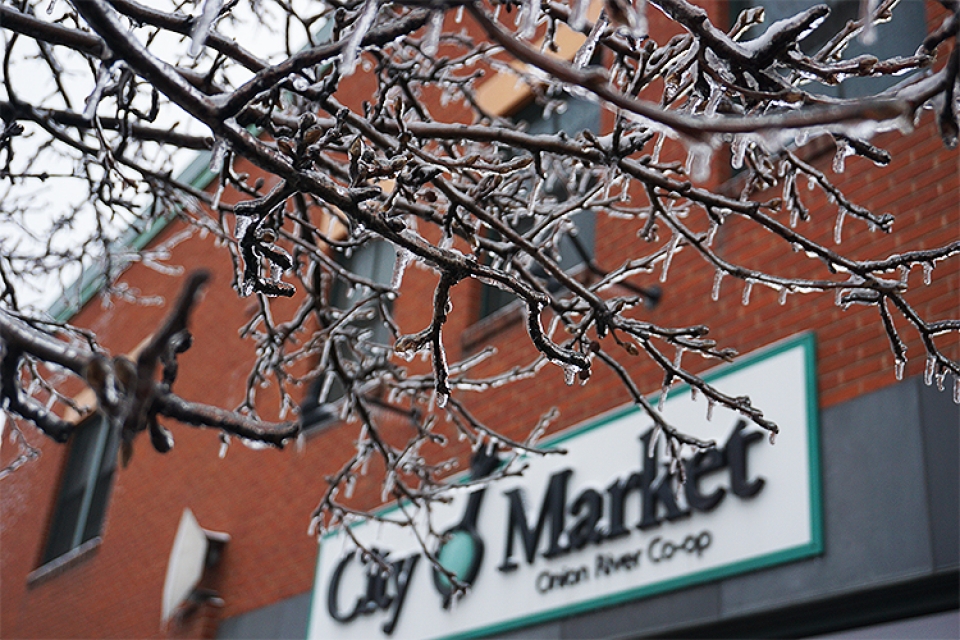 By John Tashiro, General Manager
A month into 2017 and the winter weather has yet to show any serious signs of living up to expectations. A less than snow covered frosty landscape during this time of year just feels a bit odd and I sincerely hope that the remaining months will deliver some significant sprinklings for our beautiful planet, lovely lake and all of the local businesses in and around the state who so deeply depend on a proper winter.
This February represents a special moment as it marks 15 years since the Co-op opened our downtown store. Many of you may remember how significant this transition was and the negotiations we had with the City to ensure we were able to meet the needs of the entire community. City representatives especially wanted to ensure the Co-op offered a wide variety of conventional products in addition to our local and organic products. While this change added a level of complexity to the Co-op's purchasing considerations, it certainly has allowed us to better deliver on our mission. Thanks to the intentional thought and care that went into the creation of our downtown location, we continue to thrive as one of the highest selling single store co-ops in the country.
To celebrate our 15 year anniversary dowtown, we'll be handing out treats on Wednesday, February 22 from 10am to noon in the store. Stop by, say hi, grab and treat and tell us your favorite Co-op story from the last fifteen years!
We also work to meet the needs of the community by offering over 235 great positions with amazing benefits that encourage longevitiy. We're excited to share that we were recently designated as one of the 45 Best Places to Work in Vermont! We recognize that it takes our incredible group of staff members, each bringing their unique skills and a strong commitment to service and teamwork, to make the Co-op such an extrodinary place. Our staff care deeply about the Co-op, our values, and mission, and I am continuously inspired to be working with such phenomenal people who are so passionate, genuine, hard working and enjoyable on a daily basis.
Lastly, I shared in January that we are making great progress with the construction of our South End store. The foundation work is going smoothly and it is truly exciting to see the transformation of the site from even just a month ago. Currently, we are on schedule to have the store open by mid- November 2017, in time for the Thanksgiving holiday, if not earlier. We have also confirmed our official ground breaking ceremony for next Wednesday, February 8th at 9am, signaling another memorable moment in the Co-op's rich history.
As always, thank you all for your continued support. We continue to make every effort to listen and serve you, our Members and the broader community. We looking forward to seeing you at the Co-op and we wish you our very best.