Patronage Refund Donations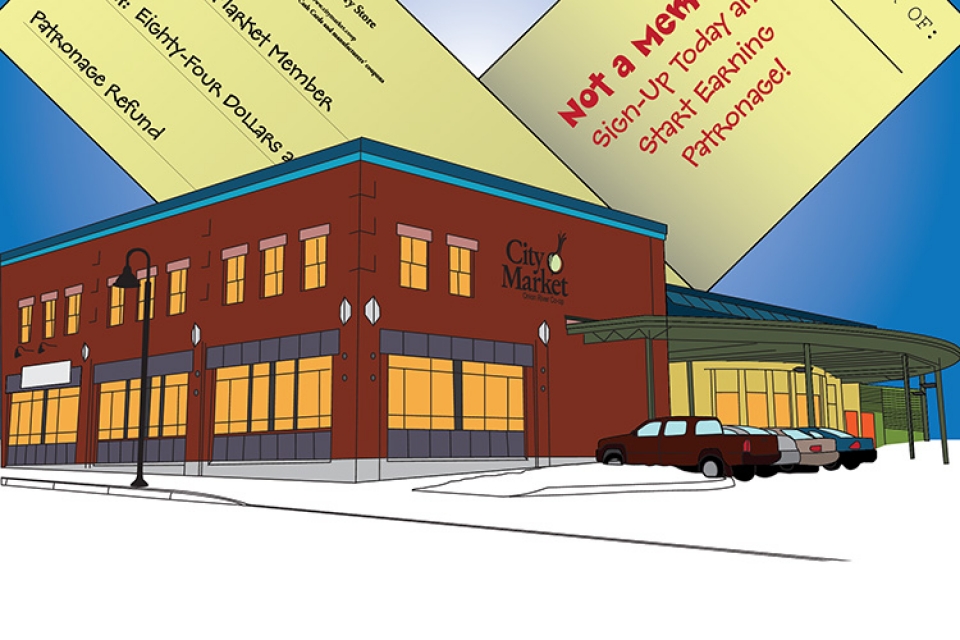 We declared a Patronage Dividend for fiscal year 2013 of $1,588,814, based on net income from sales to its Members. The Board of Directors voted to return 55% of this dividend to Members in the form of a Patronage Refund. On November 8, the we mailed over 9,000 checks to its Members, with an average check of $96.
As in prior years, Members had options to cash or donate their Patronage Refunds. City Market facilitated donations of Members' Patronage Refund checks this year to Hunger Free Vermont and the Vermont Farm Viability Program. Members needed to cash or donate their Patronage Refund checks by February 8, 2014, and they donated their Patronage by the thousands.
As a result of Members' generosity, we will be delivering a check for $5,254.34 to Hunger Free Vermont, an education and advocacy organization with the mission to end the injustice of hunger and malnutrition for all Vermonters. In addition, we will also present Vermont Farm Viability Program with a check for $37,831.10 in Member donations. Vermont Farm Viability Program is a program of the Vermont Housing and Conservation Board. Over the past ten years, they have provided 400 Vermont farmers with in-depth business planning with the goal of improving the economic viability of our working landscape.
Molly O'Brien, City Market's Board Chair, says, "The Co-op's Board calls the Patronage Refund program our own local economic stimulus package. We're proud to offer these funds to Members and are thrilled by Members' interest in recirculating their Refunds back into the local economy."