New Co-op Board Members for 2014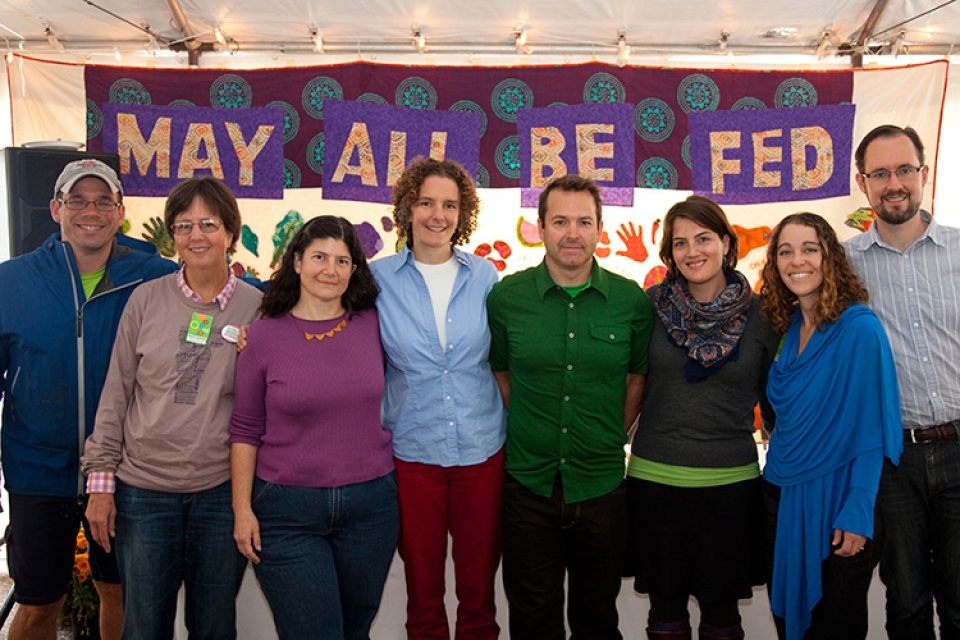 As we ring in the New Year, please join us in thanking two departing Board Members for their service and welcoming two new Board Members to the table!
Susan Munkres joined the Co-op's Board in 2009 and also served as Board President from January 2010 to February 2013. Susan's application for the Board in 2008 indicated that she was "extremely impressed with City Market's partnerships and its efforts to reach populations not always served by the alternative food system." Susan dove into work on the Board that included updating the Co-op's By-Laws and Articles of Incorporation and ensuring that we have a process to encourage Members to run for the Board and educate Board candidates about Board work. Thank you, Susan!
Kevin Duniho joined the Co-op's Board in 2011 and served one term as a Board Member. Kevin is the owner of Vermont Pain Relief in Burlington and ran for the Board based on his interest in "supporting and progressing the members' vision of guiding the Co-op as a socially responsible business integral to the health of our community." Thank you, Kevin, for your years of service!
Joining the Board in January will be Joanna Grossman and Brian Guy. Both Joanna and Brian attended their new Board Member orientation in December as well as the December Board meeting.
Joanna was voted in by the Members during the October election and she'll serve a three-year term, through December 31, 2016. In Joanna's application for the Board, she mentions that she is "interested in keeping our food system ethical for farmers, animals, workers, and consumers. I work for the Vermont Agency of Agriculture, Food & Markets and I'm a working cooperative member of the Intervale Community Farm as additional means to that end." Welcome, Joanna!
Brian was appointed by the Board to replace Susan Munkres and complete her term, which ends on December 31, 2014. To start a new term, Brian will need to run in the October elections (that three-year term would begin January 2015). Brian notes that he was previously the Co-Chair of a co-op Board in Oregon and wanted to serve on our Board for three main reasons: common values, community strength and food's social importance. Welcome, Brian!
We welcome Members at the Board's January 27 meeting or any future meeting to meet the newcomers and learn more about the Board's work. For more information on all Board Members and details on their terms, please visit our Board page online!