January Health Genie: Winter Warming Beauty Care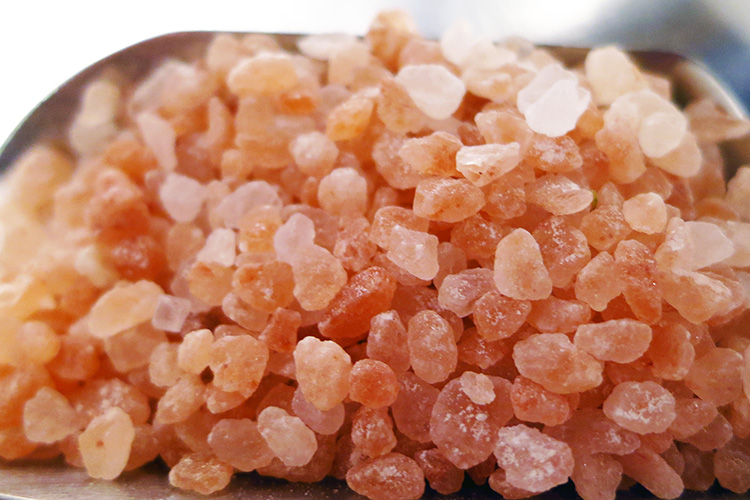 Note:This article is not meant as a substitute for proper medical advice. Please consult with your medical practitioner before using any type of remedy, herbal or otherwise.
Dear Health Genie,
For the holidays, a friend gifted me a lovely jar of homemade bath salts.  With the colder days, I am taking baths a few times a week and I'd like to make more bath salts before I run out.  Do you have any recipes to share?
Thank you,
Tinamarie
Dear  Tinamarie,
Making your own beauty products can be cost effective, tailored to exactly what you want, empowering, and make for great gifts.  Here are a few warming winter do-it-yourself recipes from our very own wellness staff members, Jackie and Anna.  The essential oils in each are really left up to the creator's scent preference, but some suggestions are included in each recipe. 
Bath Salt Recipe:
¼ cup sea salt
¼ cup baking soda
¼ cup Epsom salts
20 drops essential oils
It's as simple as mixing all the ingredients together in a Mason jar or container of choice.  Some essential oil ideas: if you are looking for a relaxing bath, use lavender; for an energizing and refreshing bath, use peppermint; or for dry skin relief and comfort, use orange. 
Winter's Body Oil Recipe:
5 tablespoons sesame oil
3 tablespoons shea butter
10 drops each of ginger, orange, and cinnamon essential oils
Warm the shea butter and sesame oil in a double boiler until shea is just melted
Remove from heat and gently stir or whisk for 1 minute
Once cooled, gently mix in essential oils
Best stored in an opaque or ceramic container away from heat and light
Sesame oil has been used as skin oil for ages.  It has a slightly warming property and if applied in the morning, can keep you warm all throughout the day.  Apply this oil generously first thing in the morning- it will not only help to keep you warm, but massaging it into the skin is a great way to "wake up" your body and prepare for the day.  This oil is also great to apply right after the shower or whenever your skin is itchy or dry.  Ginger and cinnamon essential oils are also great for warmth and increase circulation.  Further, all three of these oils have been shown to have antimicrobial properties and may help you ward off the season's cold and flu. 
Warming Tea Blends:
3 cups of water
1/2 inch of grated ginger
2 cinnamon sticks
6 cloves
Honey to taste
Bring 3 cups of water to just below a boil
Add in ginger and cinnamon sticks and simmer for 10 minutes
Add in cloves and simmer for 5 more minutes
Remove from heat and stir in Honey to taste
Add in ½ teaspoon of grated orange for additional flavor and mood enhancement
Chai Tea:
5 cups water
1 inch grated ginger
3 cinnamon sticks
1 tablespoon opened/peeled cardamom pods
10 black peppercorns
8 cloves
3 black tea bags
1 cup milk or milk substitute
Honey or maple Syrup to taste
Optional: 1 tsp grated orange peel and/or 1 tbsp grated chaga mushroom (or one small piece)
Bring water, ginger, and cinnamon sticks to a boil
Reduce heat to medium-low and add in black peppercorns, cardamom pods, and any optional ingredients
Simmer for 15-30 minutes on low heat
In the last 5 minutes, add cloves
Add tea bags following the particular type of tea's brewing instructions
Turn off heat and add milk or milk substitute
Let sit for another five minutes
Strain and add sweetener to taste
Sip all day to increase warmth and circulation.  Also aids digestion and immune support.
I encourage you to research other essential oils and come up with blends and scents that suite you and your needs.  These recipes are just suggestions, but they can be altered or added to, especially the tea blends.  Best of luck with your creations!
Warmly,
The Health Genie