Environmental Initiatives
City Market, Onion River Co-op is committed to environmental stewardship with a focus on waste management, energy efficiency, plastic reduction, and protecting our natural resources. We continuously seek ways to expand this work and stay up to date with best practices in the industry with a goal of net zero waste and net zero energy use across our facilities.
Waste Management: Food Waste & Plastic Reduction 
City Market is committed to reducing food waste and following the food recovery hierarchy when implementing best practices. Additionally, we are committed to reducing plastic packaging throughout the stores, eliminating single-use plastic bags and seeking sustainable packaging alternatives throughout all departments. 
Initiatives: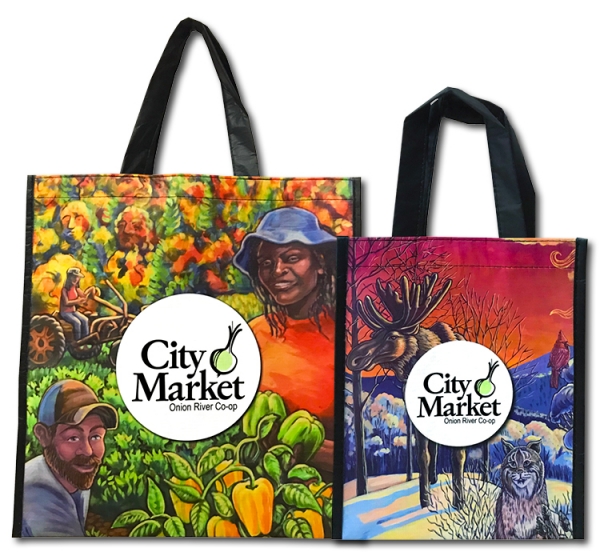 Diverting at least 50% of waste to compost and 25% to recycling
Instituting LeanPath in Prepared Foods
Donating food directly to Feeding Chittenden
Eliminating over 1 Million single-use plastic water bottles in FY19 through RO water refills
Removing all single-use plastic produce bags and transitioning to 100% compostable bags in Produce as of May, 2020
Ongoing film plastic recycling work
Energy & Climate Change 
Recognizing the energy needs associated with the grocery retail sector, City Market makes every effort to reduce energy use and optimize efficiencies including in the areas of refrigeration and heating and cooling. 
Initiatives: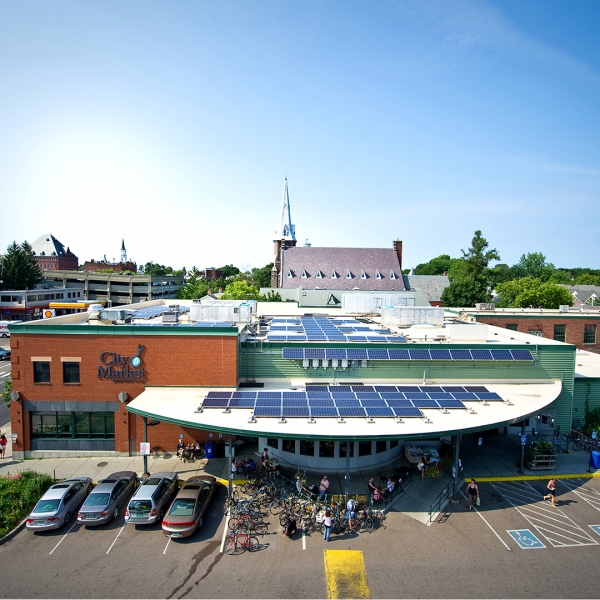 Natural Resource Management 
City Market recognizes the importance of managing our natural resources and is committed to preserving our agricultural landscape, maintaining clean water ways, and considering any further expansion with an emphasis on sustainable use of natural resources. 
Initiatives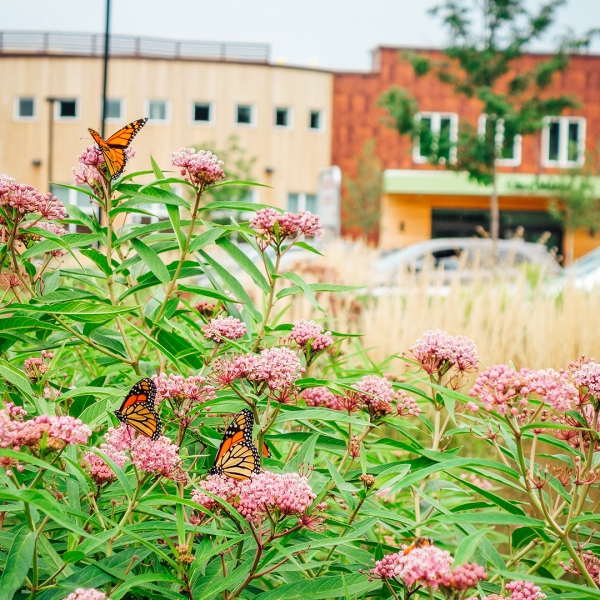 Stormwater runoff and environmental remediation work at South End site

Manage wastewater systems to ensure zero contamination

Supporting local agriculture through

Co-op Seedling Grant Program

, Producer Investment Loan Program, purchasing of over $16 million in local and Made in Vermont items and more