Change for Local Non-Profits
Total Bags Reused:
836,069
Thank You!
City Market previously offered 5 cents back to customers for each bag they reused. In a survey of our members, respondents overwhelmingly agreed that rather than giving this money back to shoppers, we could all have a larger community impact by sharing the change with our local non-profits. Starting July 1, 2011, we began designating a local non-profit to receive the bag refunds each month.
New in October! Rally for Change
Come October, you'll notice some changes each time you check out at the register. In the name of education, opportunity, and streamlining how we do things here at the Co-op, we're creating a Rally for Change program! This program allows customers to "round up" their payment at the register (e.g., a $25.42 checkout could be rounded up to $26 for a $0.58 donation). The Co-op will then donate this "round up" change to a variety of local non-profits each month (so, not just one!) that are doing amazing work in our community. Want to round up to the nearest five or ten dollars? You can do that too! Each month, we'll share who will be receiving the donations (in our newsletter, with store signage and through staff education).
You'll hear more information through August and September as we work to update our Point of Sale system to this new way of doing business. With more than 4,000 transactions each day through our registers, we all have the opportunity to share what we think of as "small change" to rally for  bigger community-wide change. This new Rally program will take the place of the "tear off" coupons we have at the registers and will also take the place of our Change for Local Non-Profits (or bag refunds) program.
Not to worry, a large percentage of each month's donation will go to the Chittenden Emergency Food Shelf and we anticipate that this program will actually increase their donations. Through this new program, we will also continue to offer donations to local non-profits that are on the waiting list for our bag refunds (and any new ones that we add to the list!). Here's how the donation percentages will work out each month:
40% to the Chittenden Emergency Food Shelf, every month
50% to an organization that aligns with the Co-op's Global Ends
10% to a local non-profit that may not directly align so closely with our Global Ends, but still works to make our community a better place (much like the Change for Local Non-Profits Program (or bag refunds) currently
This new program gives our cashiers and staff an opportunity to engage with our customers and together we'll both support and learn more about the organizations that make our community a better place to live. We're excited to give it a try and are interested to hear what you think!
August's Change for Local Non-Profits Recipient: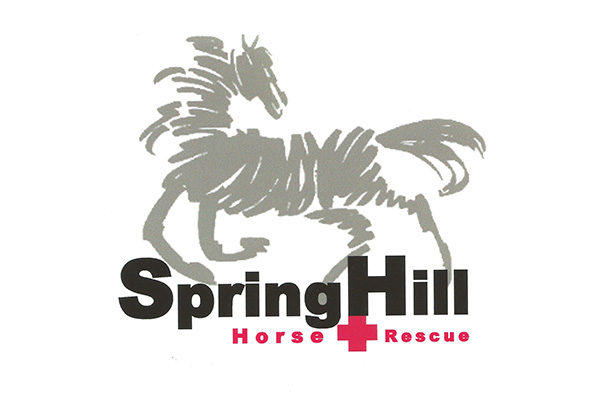 Spring Hill Horse Rescue is a horse rescue located in Clarendon, VT. Spring Hill Horse Rescue has rescued, rehabilitated and re-homed over 1,000 horses in just 14 years. Their Chittenden County Response Team consists of volunteer handlers, trainers, veterinarians, farriers, and humane agents. They work to prevent cruelty to horses by providing education in horse care, providing resources such as temporary hay assistance, gelding, access to low cost veterinary and farrier care, and re-homing assistance. Their primary goal is to intervene in marginal situations before they deteriorate to cases of abuse and neglect. They also assist law enforcement in emergency response.
 
Past Recipients
Do you run a local non-profit that aligns with our Global Ends?
Your organization can apply to participate in the Change for Local Non-Profits program. We are currently filling slots 2 years out. Visit our donations page to learn how to apply.