Change for Local Non-Profits
Total Bags Reused:
807,997
Thank You!
City Market previously offered 5 cents back to customers for each bag they reused. In a survey of our members, respondents overwhelmingly agreed that rather than giving this money back to shoppers, we could all have a larger community impact by sharing the change with our local non-profits. Starting July 1, 2011, we began designating a local non-profit to receive the bag refunds each month.
July's Recipient: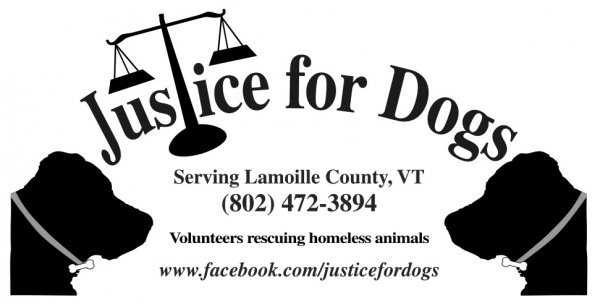 Justice for Dogs is a volunteer-based animal rescue organization in Wolcott, Vermont that has re-homed hundreds of dogs and cats in the last 7 years. The organization is generally a dog's or cat's last resort to be saved since they work with rejects from other shelters, including the Humane Society of Chittenden County. They work to find an animal that will be an excellent match for each family, so our animals find their forever loving homes. While they are named Justice for Dogs, in 2013 they adopted out an almost equal number of dogs and cats.
In situations where pet owners might need a minimum amount of support to be able to maintain their pet in their home, Justice For Dogs is there to offer assistance.  They can provide doghouses and other short term dog necessities such as food to keep the animals in their homes. Cruelty calls and complaints are also investigated and animals are rescued when necessary.
Justice For Dogs has no overhead and every cent it raises goes directly to benefitting needy animals for vet care and food. And most importantly, Justice never turns its back on a dog or cat in need. In short, they are the organization of last resort, finding countless dogs and cats new homes that would otherwise be euthanized.
 
Past Recipients
Do you run a local non-profit that aligns with our Global Ends?
Your organization can apply to participate in the Change for Local Non-Profits program. We are currently filling slots 2 years out. Visit our donations page to learn how to apply.