Blast off into fall with homemade hot sauce!
Submitted by
choman
on Tue, 08/27/2013 - 16:20
Imagine opening up your fridge door and seeing all the jars and bottles there, from mustards and relishes to ketchups, salsas, salad dressings, and hot sauce. What if you could make these yourself, and replace those bottles with homemade versions with local ingredients that suit your favorite flavor preferences? And what if they were healthier, too, and preserved with an age-old method for retaining nutrition and flavor?
Welcome to the past.... and maybe the future!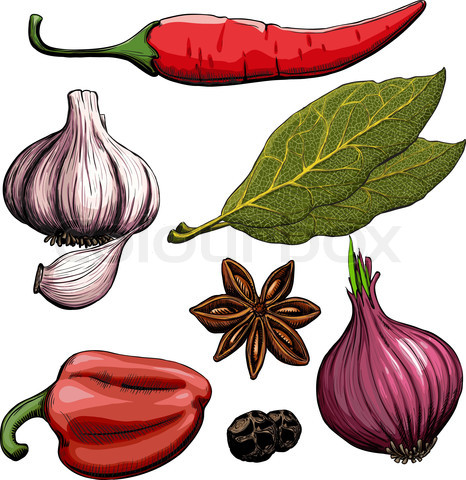 Woodcut illustration of hot peppers and spices
In a recent homemade hot sauce class, Jason Frishman, fermentation enthusiast and co-owner of FolkFoods, brought a variety of ingredients that he had individually fermented to allow participants to mix and match their favorite flavors and blend them together into hot sauce.
The difference between homemade fermented hot sauce and hot sauce from the supermarket shelf? It's a live food that is preserved through the good bacteria lactobacilli that naturally occur on fruits and vegetables and become active in the presence of a salty brine.
In this class, participants mixed singly fermented ingredients to make their own hot sauce, then blended it. If you try this at home, it may be easier to combine your favorite combination of hot peppers and other veggies together in a single jar (keep track of what you're putting in there!) and ferment it together, then blend it.
Here are some snapshots of the class, and basic instructions for making hot sauce at the bottom. Enjoy!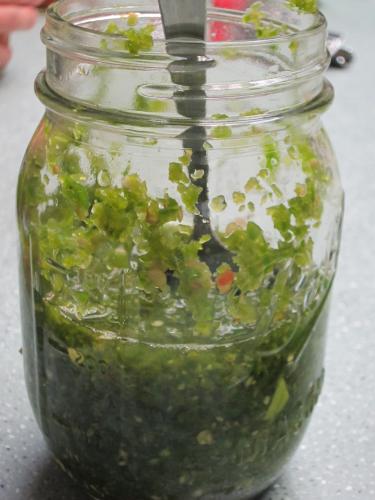 Fermented jalapeno peppers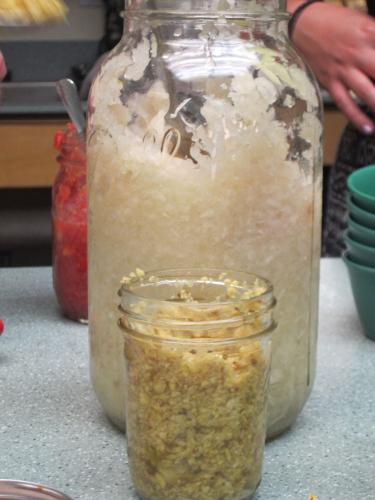 Fermented ginger (front), onions (middle), and tomatoes (back)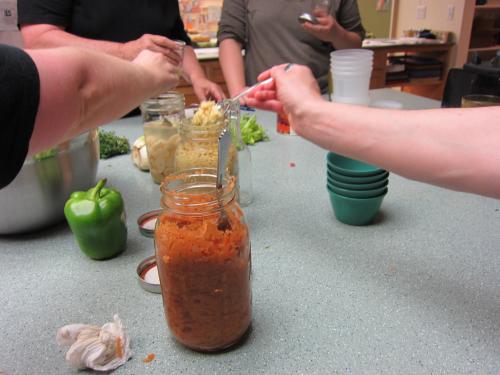 Fermented ginger carrots (foreground); participants test out the flavors they like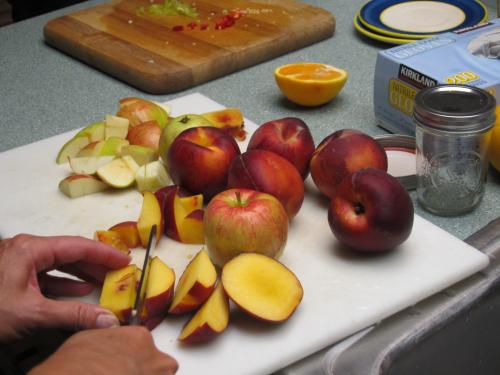 Cutting up fruit (local apples and peaches) to add sweetness for those who want it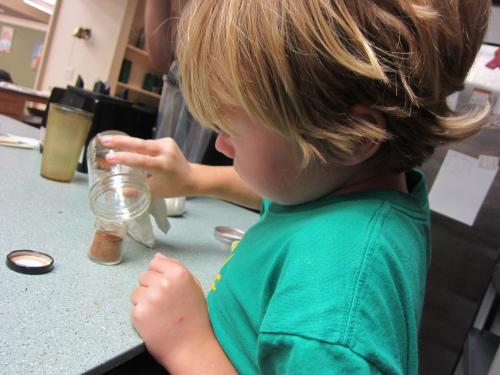 One very brave 8-year old adds "ghost peppers" to his blend (EXTREMELY hot dried peppers); then decides a little goes a long way!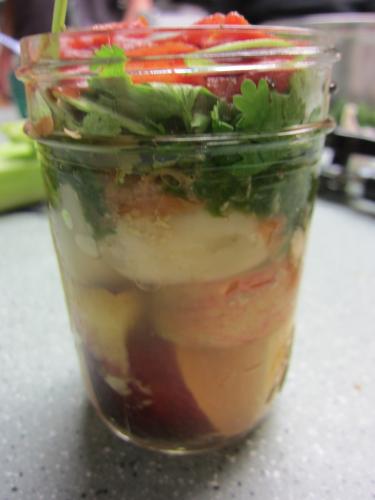 A participant's jar of mixed fermented and fresh ingredients for hot sauce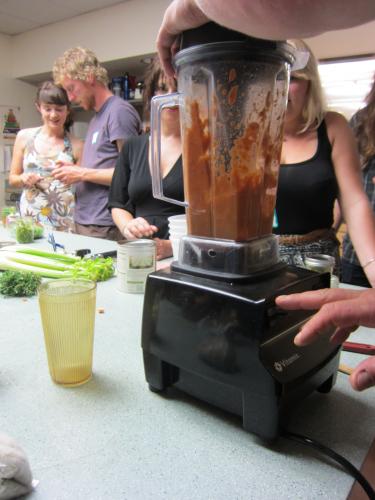 Blending the hot sauce...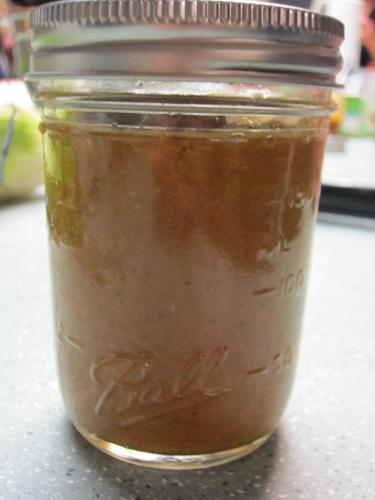 Voila! One person's perfect palate pleaser!
Homemade Hot Sauce
1 quart size mason jar with lid
1 pound (4 cups) mixed vegetables, such as: hot peppers, garlic, ginger, tomatoes, carrots, onions, peaches, etc.
1 1/2 Tbs. sea salt (or between 1-3 Tbs.; more salt helps control fermentation during hot weather and is especially good for high-sugar fruits; but will also result in a saltier sauce
Water to cover
Dice vegetables of choice and fill in quart size jar. Add sea salt and water. Cover and shake to dissolve sea salt. Open lid and tamp down vegetables so they are beneath the surface of the brine. Allow to ferment on the countertop anywhere from 1 day to 7 days; but probably about 2-3 (fermentation happens faster in hotter weather). Check contents every day, taste, and tamp down. When desired tanginess is reached, toss in the blender and blend. (If doing a straight hot pepper hot sauce, some people like to strain the seeds out).
Store in the refrigerator for a few weeks to a few months.