Members are the ♥ of Cooperation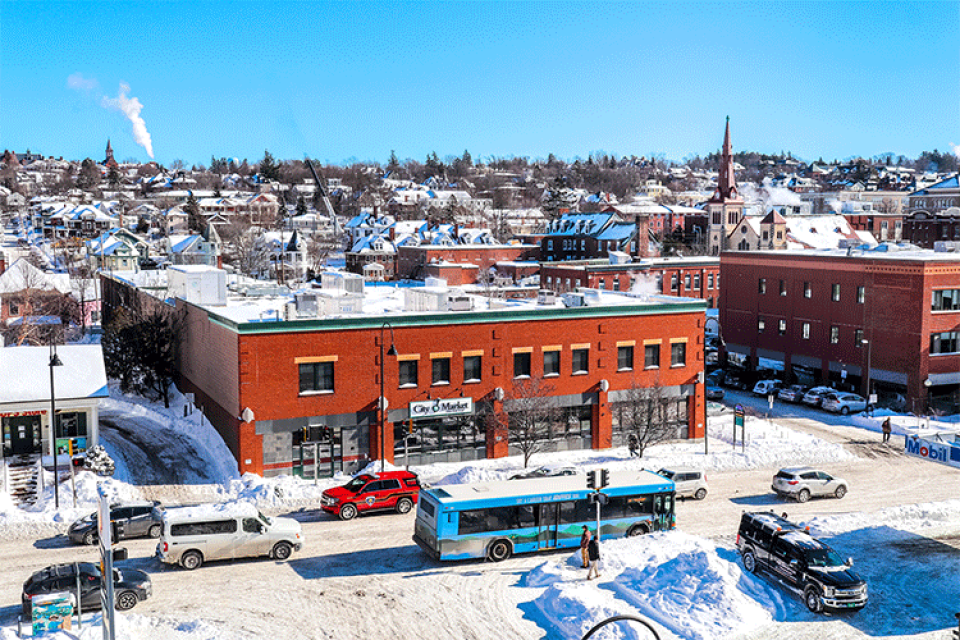 By John Tashiro, General Manager
While most of us think about celebrations in November and December, your Co-op continues celebrating right into the New Year! Hard to believe, but this month marks the 17th year since we opened your Downtown community-owned grocery store! To highlight this birthday and celebrate what it means to own a grocery store with your friends, we're holding our first Member Drive in over a decade!
You probably know very well by now that the Co-op is not your average grocery store! Like most Co-ops, we welcome anyone to shop with us, but Membership certainly has its benefits:
City Market Members volunteer about 18,000 hours a year with our Community Outreach Partners like the Intervale Center, COTS, Burlington public schools and the King Street Center. These Members earn discounts at the Co-op for this volunteer work. Two to four hours a month of volunteering earns Members a discount of 7 to 12 percent the following. That equates to an annual average of $900 per year for each Member volunteer.
Over one thousand Community members participate in our Food for All Program. If you participate in 3SquaresVT, WIC or Supplemental Security Income/Social Security Disability Income, you can earn an extra discount on your groceries every time you shop! Food for All Members saved over $200,000 in total on their groceries last year through this Co-op program.
Each year, almost twenty two hundred community members participate in our classes and workshops. Co-op Members have access to our unique classes and workshops for only $10 each! We offer over 150 classes and workshops, in our new South End Community Teaching Kitchen and around the community. Sign up for our special classes e-newsletter to hear about what's on our calendar!
City Market Members can run for our Board of Directors, who hire the General Manager and set the Co-op's policy. Every October, Members also get to vote on the Board candidates and select who represents them.
Members get free reverse osmosis water at both stores! Last year, customers purchased almost 188,000 gallons of reverse osmosis water which took the place of over 1,200,000 plastic 20oz water bottles.
Our Rally for Change program offer customers the option to round up their orders at the register. Our customers donated almost $267,000 in change that directly benefitted the Chittenden Emergency Food Shelf and twenty-four other Vermont non-profits. Since we started our Rally for Change program over four years ago, customers have donated almost $800,000. Change happens one nickel, one dime, one quarter and one customer at a time!
Members also earn discounts at many locally-owned businesses through our Community Connections Program!
When you choose to own where you shop and join the Co-op in February, we'll give you a free large size Bee's Wrap to say thank you! Bee's Wrap makes sustainable food storage wraps right down the road in Bristol, Vermont. During February we'll also enter all of our current Members into a drawing to win one of ten $50 City Market gift cards. Become a Member today to enjoy all the benefits plus a little extra thank you in February!
We also celebrate local sweet potatoes this February with our annual We ♥ Local Food Recipe Contest. Sweet potatoes are the perfect staple for a Vermont winter. Roast them up as a side, stuff them with chili, or put your own spin on the classic sweet potato casserole. You can even sneak them into hummus or bake them in a pie. The possibilities are endless! Enter your recipe online now through February 11th and be sure to sample and vote on the top 3 recipes in February.
As always, thank you for your support. We have been hearing feedback from so many of you and we welcome every interaction! We will continue to listen and work every day serve you, our Members and the broader community. We look forward to seeing you at the Co-op and wish you our very best!