Image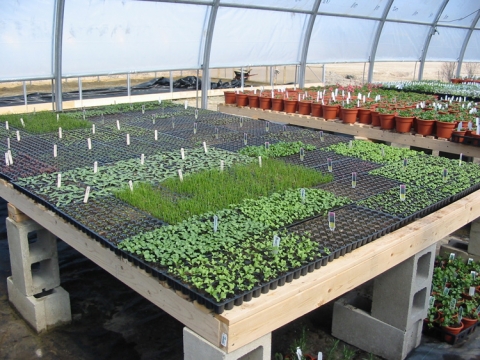 2408 Shelburne Falls Rd
Hinesburg, VT 05461
United States
The crew at Red Wagon Plants grows organic plants for the wholesale and retail markets, with a special emphasis on heirloom varieties, kitchen gardens and container plants.
Their growing methods are simple and wholesome – they start with good potting soil, seeds, and planting stock. They maintain healthy growth with careful watering, and let the sun do the rest! Because they start plants organically, in a compost-based potting mix, the seedlings experience little or no transplant shock as they travel from pot to earth. The plants are hardened off before you buy them, and have a stocky and sturdy quality not usually seen in nurseries and garden centers.
Their staff is also what makes Red Wagon Plants unique. They are a crew of fun and hard-working people who are always ready to answer questions and talk gardening. Visit City Market during spring and summer months and you are sure to see Red Wagon plant varieties outside the entrance.