Image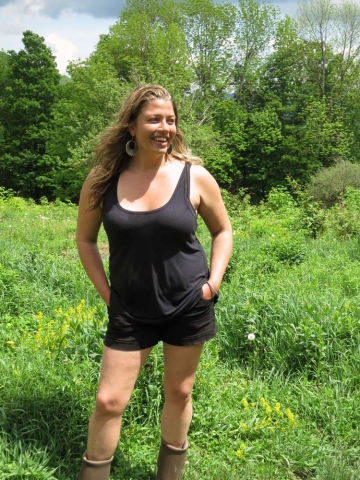 Fayston, VT
United States
Owned by Marisa Mauro, Ploughgate Creamery used to be known for cheese, particularly the well-known cheese Willoughby, and was based up near Albany, VT. Unfortunately, the building in Albany experienced a fire, and Ploughgate Creamery cheese ceased production (Marisa sold the production rights of Willoughby to Cellars at Jasper Hill, which you can still find in our cheese case). Despite this tragedy, Marisa did not give up. About a year and a half ago, she worked with the Vermont Land Trust to purchase the 50 acre Bragg Hill Farm, located in Fayston, VT. The farm is protected from development by a conservation easement, while also providing productive agricultural use of the land. Marisa went right to work, adding a creamery onto the existing barn infrastructure and cleaning and renovating the building.
Once renovations are completed, Marisa is planning on purchasing a small herd of Jersey cows (think about 15 cows) to milk onsite and to operate as a certified organic dairy (she currently buys milk from the St. Albans Cooperative Creamery). In the near future, Marisa would also like to start making some fresh cheeses, such as ricotta and farmers' cheese, but right now, Marisa is focusing on making small batches of fresh butter.
You can find salted and unsalted Ploughgate Creamery butter in our Perishables cooler. And new in 2016, Ploughgate and City Market are collaborating on special compound butters using fresh ingredients from Marisa's garden! These Farm to Co-op specialty flavors have included "Chive Flower", "Garden Radish" and "Sage Honey". with more delightful flavors on the way.