Nitty Gritty Grain Company
Image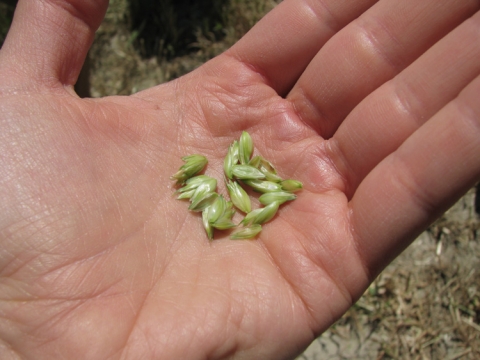 4458 Lake Rd
Charlotte, VT 05445
United States
Local cornmeal and flour are Nitty Gritty's products, made from corn and wheat all grown on Aurora Farm in Charlotte, VT. Farmer Tom Kenyon started his certified organic farm in 1978, selling grains to the bulk commodity markets.
With the localvore interest in food, the farm launched the Nitty Gritty brand in 2009 to sell packages of their cornmeal and flours to City Market and other stores. The farm also started selling flour directly to Red Hen Baking who started baking bread with 100% local flour – the Cyrus Pringle. Nitty Gritty Grain's is the only local white flour from Vermont. We sell their flour both in our Bulk Department and in 5 pound bags in Aisle 1. We also offer their muffin mix and cornmeal in Aisle 1.
Try Nitty Gritty Grain's cornmeal in Localvore Cornmeal Muffins!