Image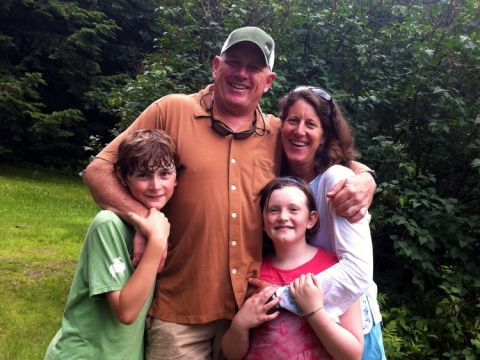 local
organic
conventional
pastured
Maple Wind Farm
1340 Carse Rd
Huntington, VT 05462
United States
Beth and Bruce started Maple Wind Farm in Huntington, VT in 1999. Their farming philosophy stems from their deep commitment to ecologically sustainable farming. Being "land-rich" has led Beth and Bruce to follow a path that not only produces good, healthy food, but also takes care the land that sustains them. It also means that all Maple Wind Farm poultry and livestock feel the sun on their backs and grass under their feet during the pasture months.
In June 2013, Beth and Bruce were able to launch their on-farm, state inspected poultry processing facility. This allows them to pasture more chickens and turkeys and to grow their business.
Beth and Bruce also went the extra step to certify their turkeys organic, as well as about 1/5 of their chicken flock in 2013. This means that in addition to being pastured, the poultry was fed no antibiotics or GMO grain. Maple Wind Farm is one of the only farms in our area raising, slaughtering, and selling certified organic poultry and most recently has switched to a air chilled drying method which inhibits the spread of bacteria and producers a better tasting product with no water added. 
Maple Wind Farm also supplies City Market with various organic vegetables, other meats, and summer sausage throughout the year.