Image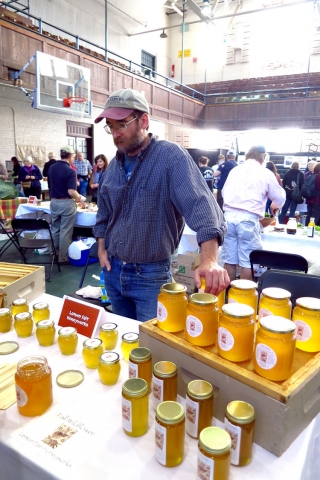 2703 West St
Cornwall, VT 05753
United States
For honey farmer, Andrew Munkres, beekeeping is more than just a job; it's a source of "endless intellectual stimulation." His deep-seated passion and ferocious curiosity about all things bee is evident from how he runs Lemonfair Honeyworks – his hives have never been treated with chemicals, and he's constantly delving into new endeavors, from breeding queens to figuring out the most humane way to collect honey.
As he puts it, "With bees, you never get to the point where you say, 'Oh I've got it all figured out.' There's always something else to learn."
Andrew has over 100 hives down in Addison County near his home in Cornwall. At City Market, we have his jars of raw honey on our shelves in Aisle 1. For more information about raw versus pasteurized honey, check out our Natural Sweeteners Brochure.